HBC State Football Rally Rags are Here! ONLY $3 for a State 2021 Rally Rag! Please bring exact change to the Secondary or the Elementary today or Friday! Make sure to bring to Quarterfinal Game on Friday! Get them before they're gone! #HBCfootball #StateRallyRag #GoBIGBlue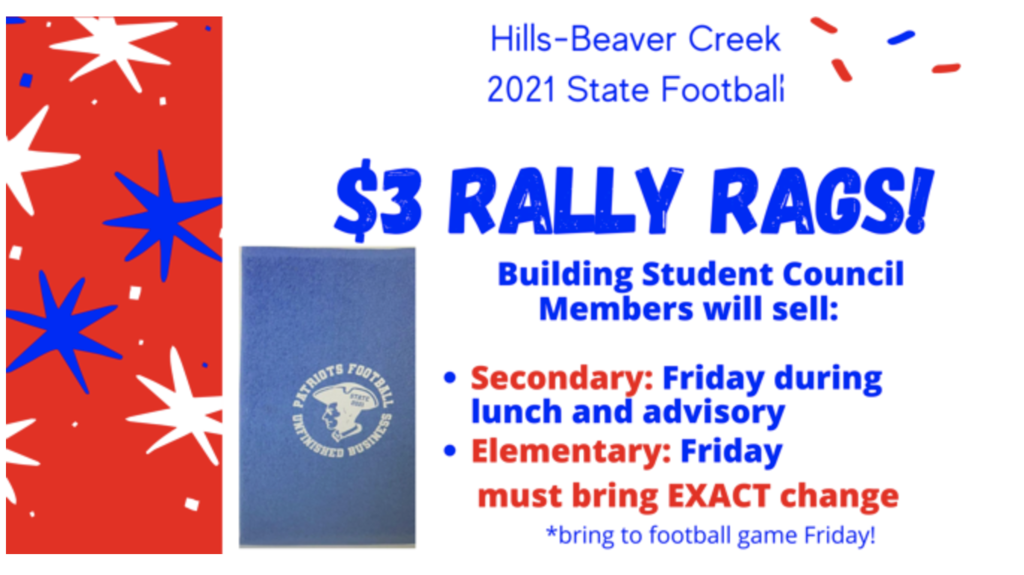 H-BC Students will have the opportunity on Friday 11/12, to purchase Rally Rags for $3 during school. Please see the attached information. The PTO also has the amazing fleece blankets for $35 available in both school offices for sale. #Patriotpride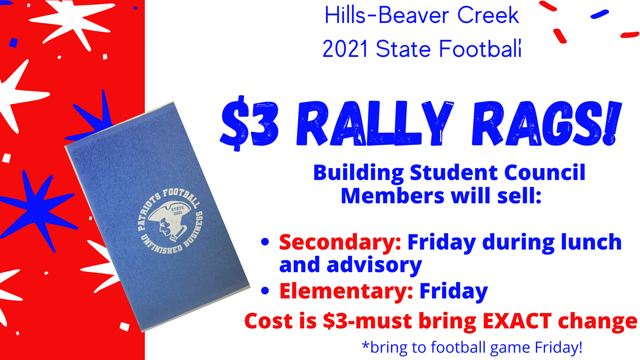 Friday, November 13th Our Patriot Football team will be leaving for Marshall for the Quarter Finals. See the attached bus routes and times as they will travel through Hills & Beaver Creek for a community send-off. Join the fun!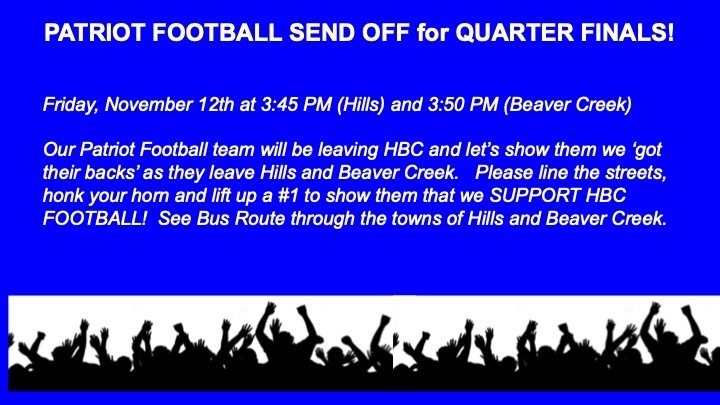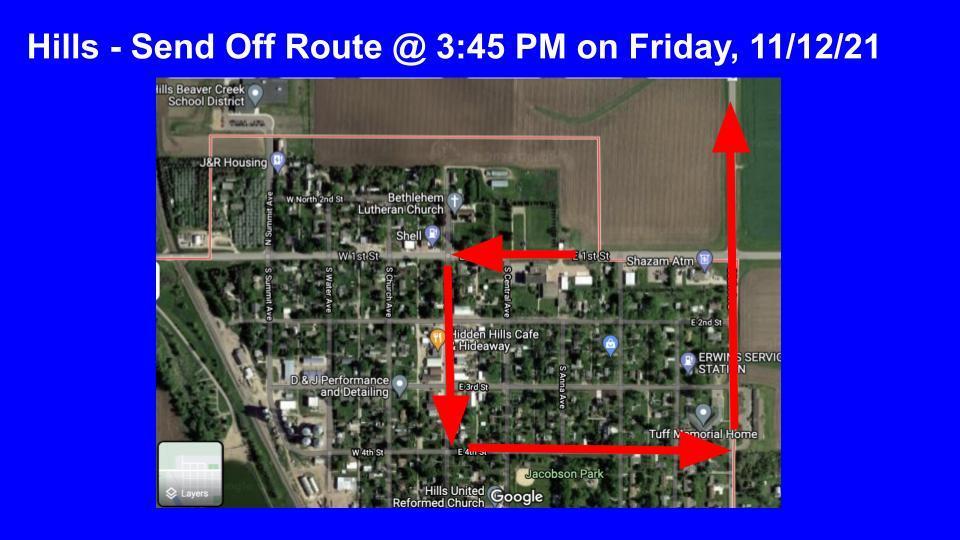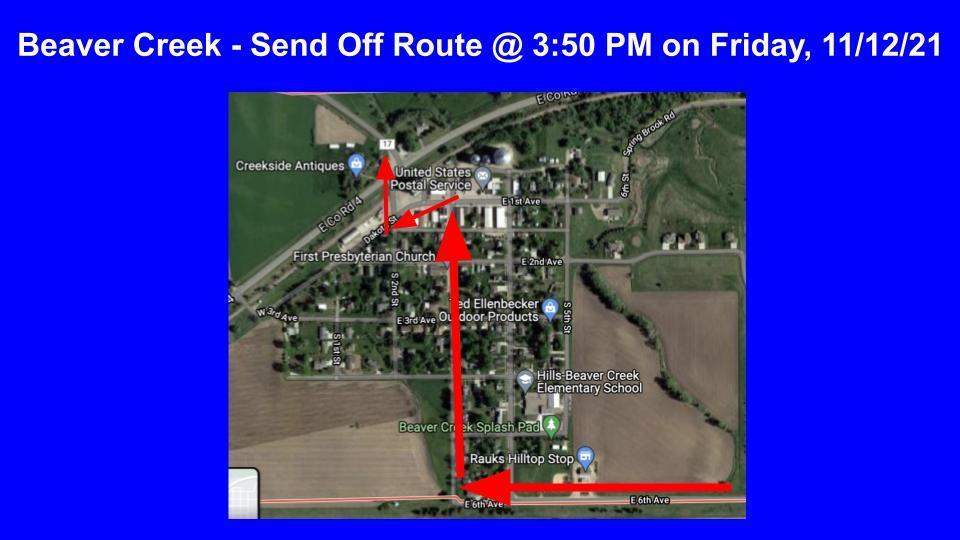 We appreciate our Veterans! Thank you to all that came out to the H-BC Schools and Community Veterans Day Program today, November 11, 2021. We salute you! Thank you to Mrs. Oftedahl for all of her hard work planning this event!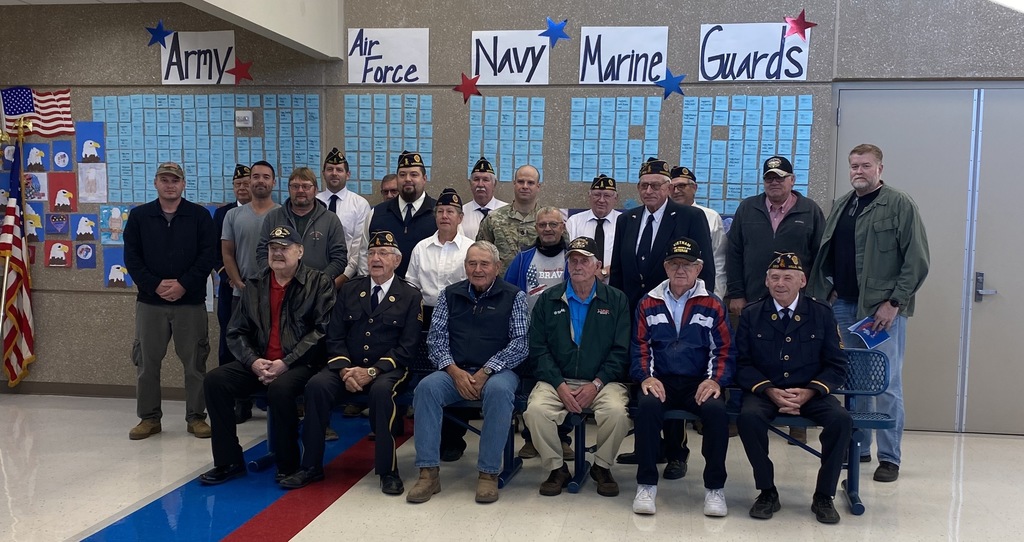 HBC Community & Veterans - Please join Hills-Beaver Creek staff and students as we honor our Veterans tomorrow, Thursday, November 11th at 9:00 AM at HBC Secondary - Hills. Wear red, white & blue! Please 'like', 'share' and 'retweet' to spread the word! #VeteransDay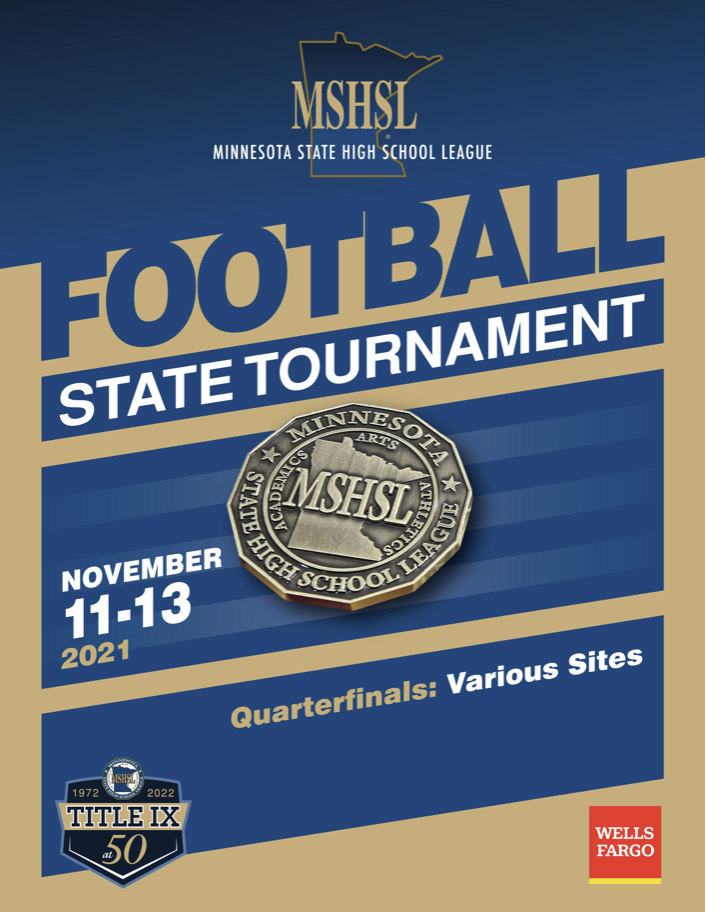 Save the Dates! - December 6, 7:00 PM at the High School: 6-12 Choir and Band Concert & Art Exhibit - December 13, 7:00 PM at the Elementary School: K-2 Music and 5th Grade Band Concert

Quarterfinal Football Ticket Update: You MUST get your tickets online. You will NOT be able to pay for tickets at gate for the Fri., Nov. 12th, 7:00 PM HBC vs. Renville Co. West game at SMSU. Please use this link to purchase and have on your phone or print paper ticket. Please pass on.
https://mshsl.hometownticketing.com/embed/event/127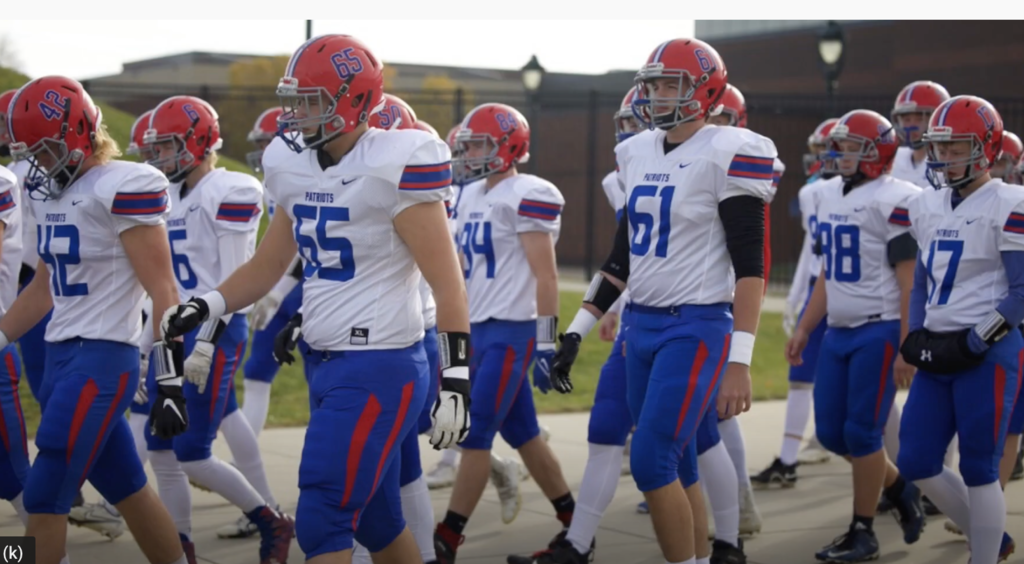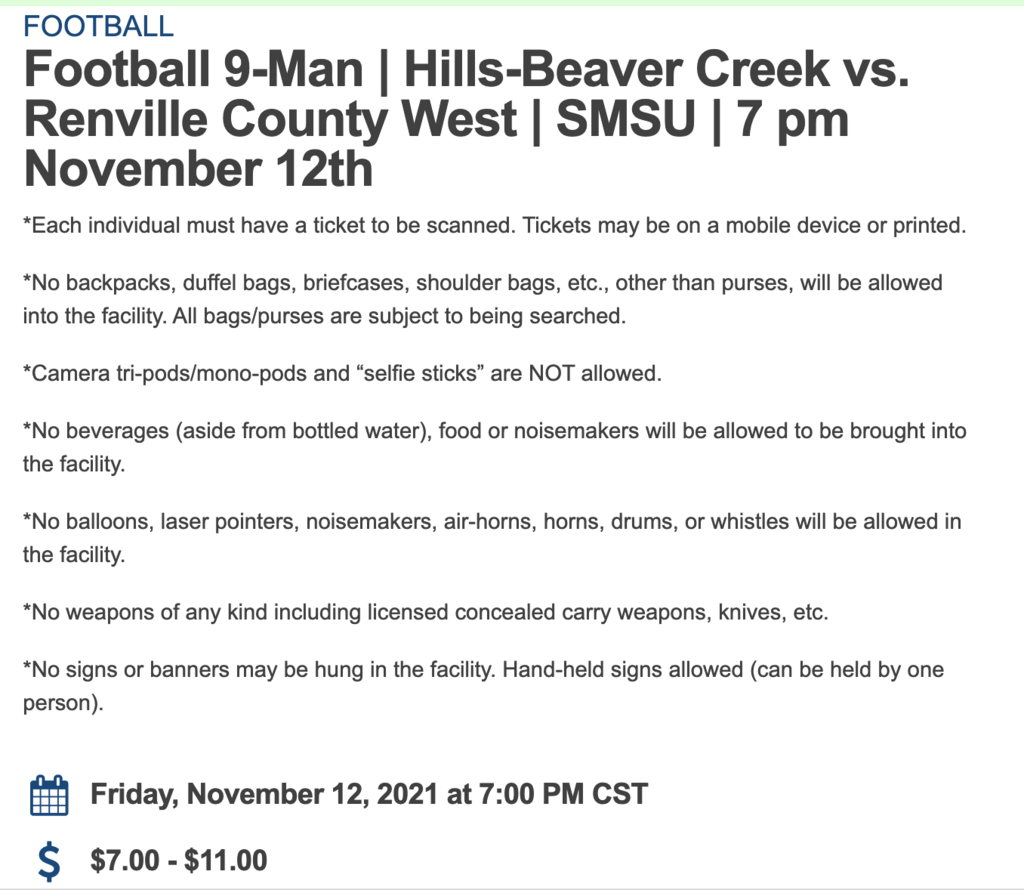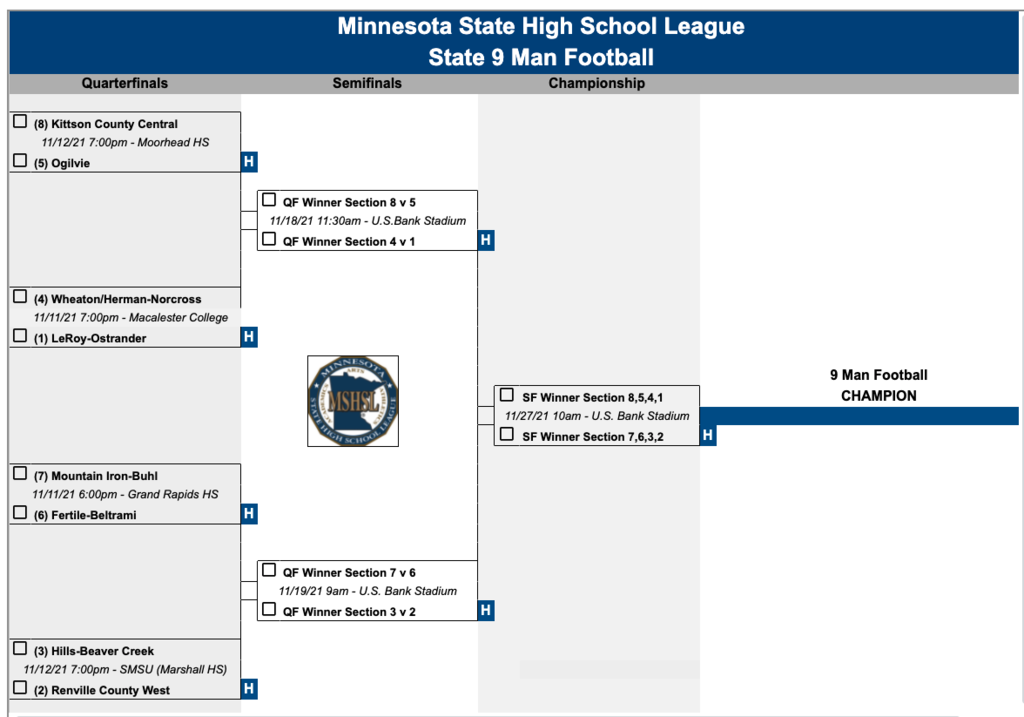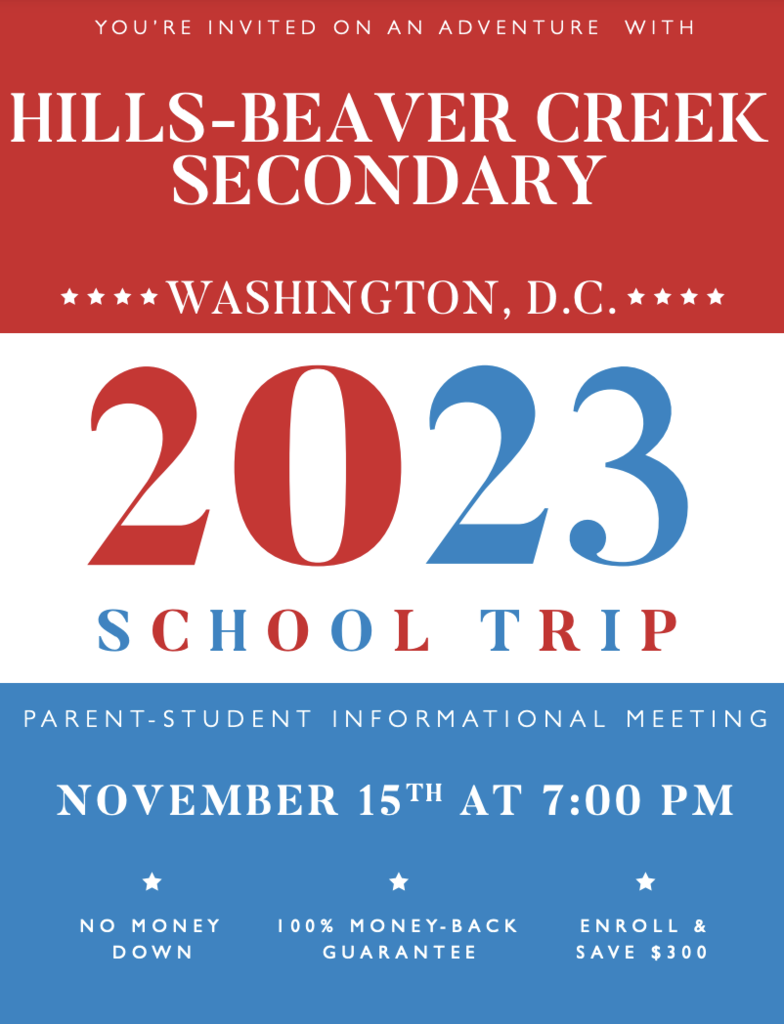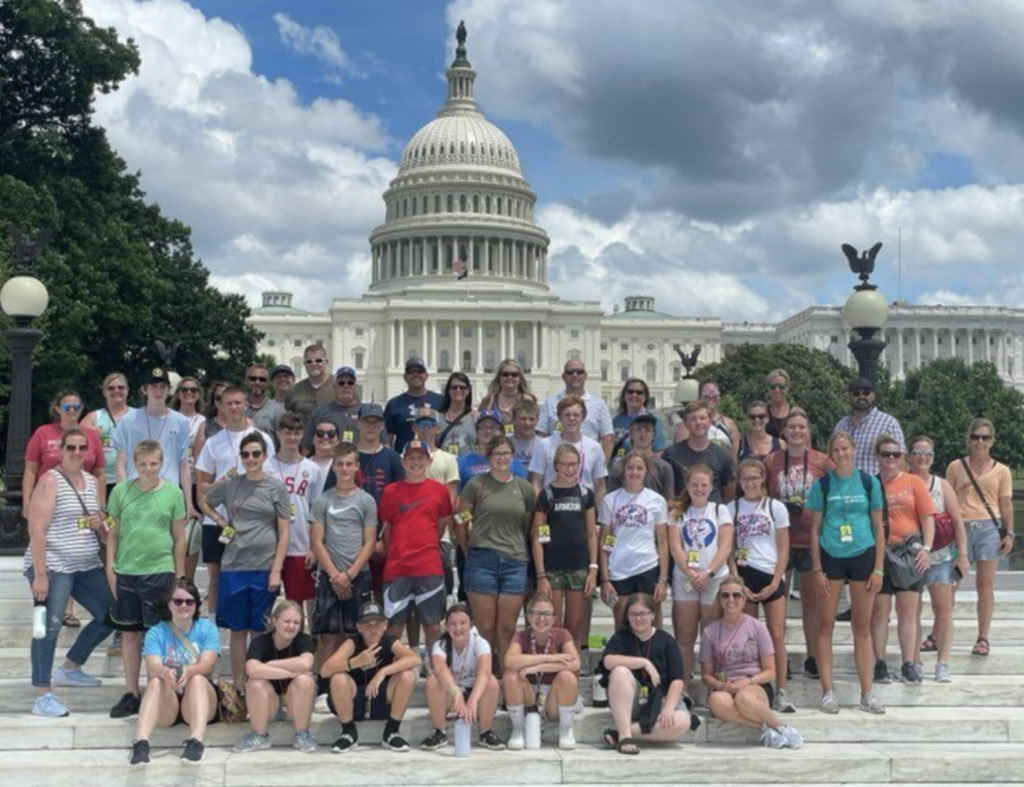 BOOM! Check out the HBC Football Hype Video for the State-bound HBC Patriots who take on the Renville Co. West this Friday (11/12)! Please share, like, retweet. Go Patriots! #HBCfootball
https://www.youtube.com/watch?v=sL0XeCQKq74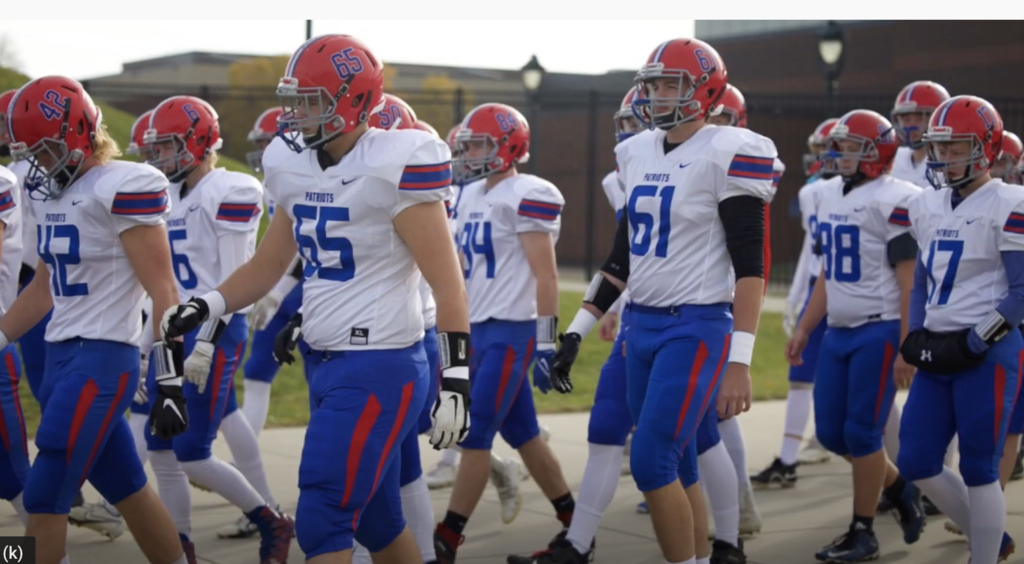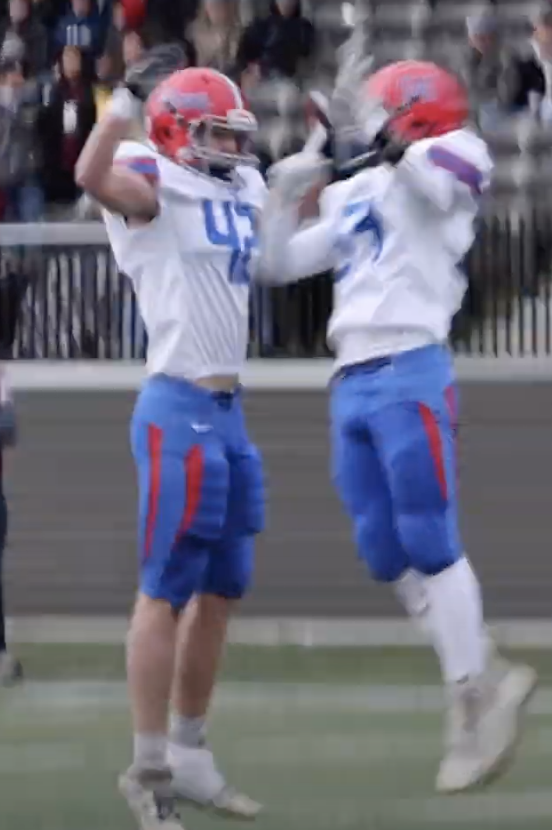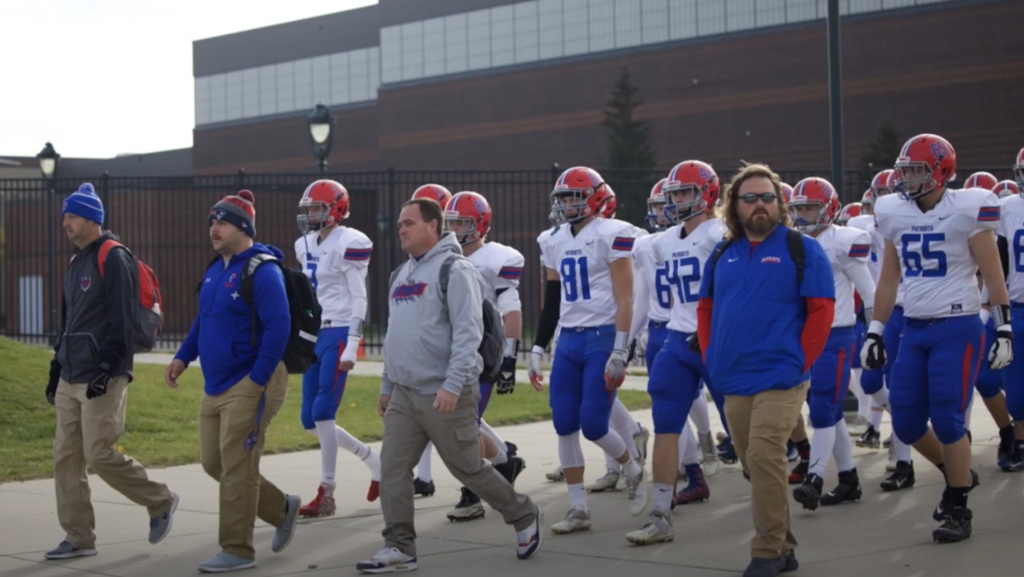 Football State Quarterfinal Tickets on Sale NOW! Get your tickets in advance now for the Fri., Nov. 12th, 7:00 PM HBC vs. Renville Co. West game at SMSU. Let's support our Patriots and pack the stands! #HBCfootball
https://mshsl.hometownticketing.com/embed/event/127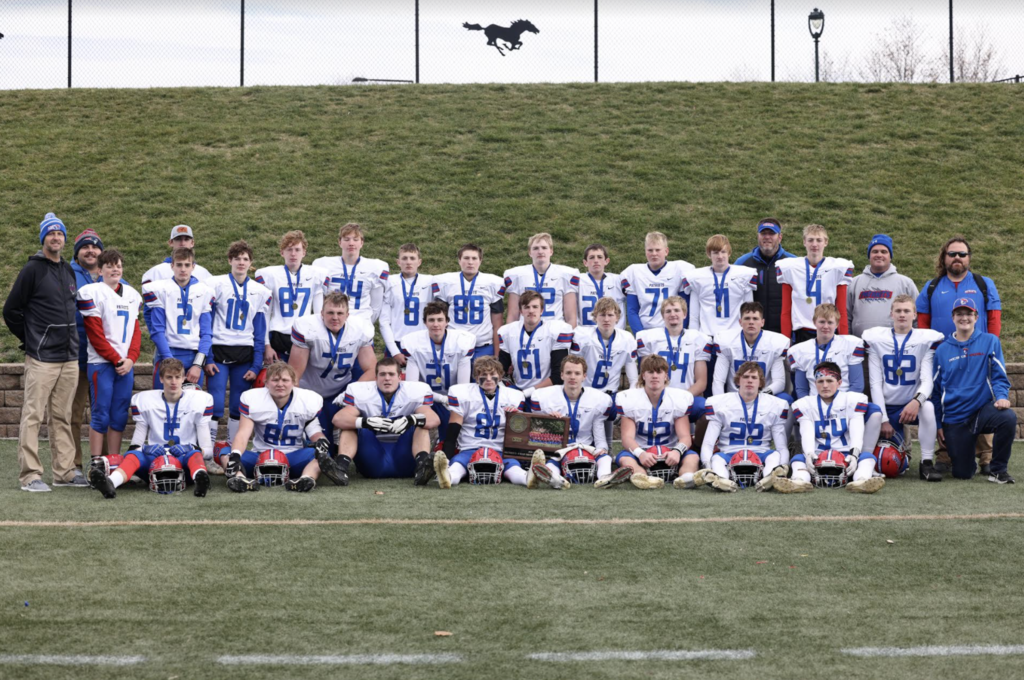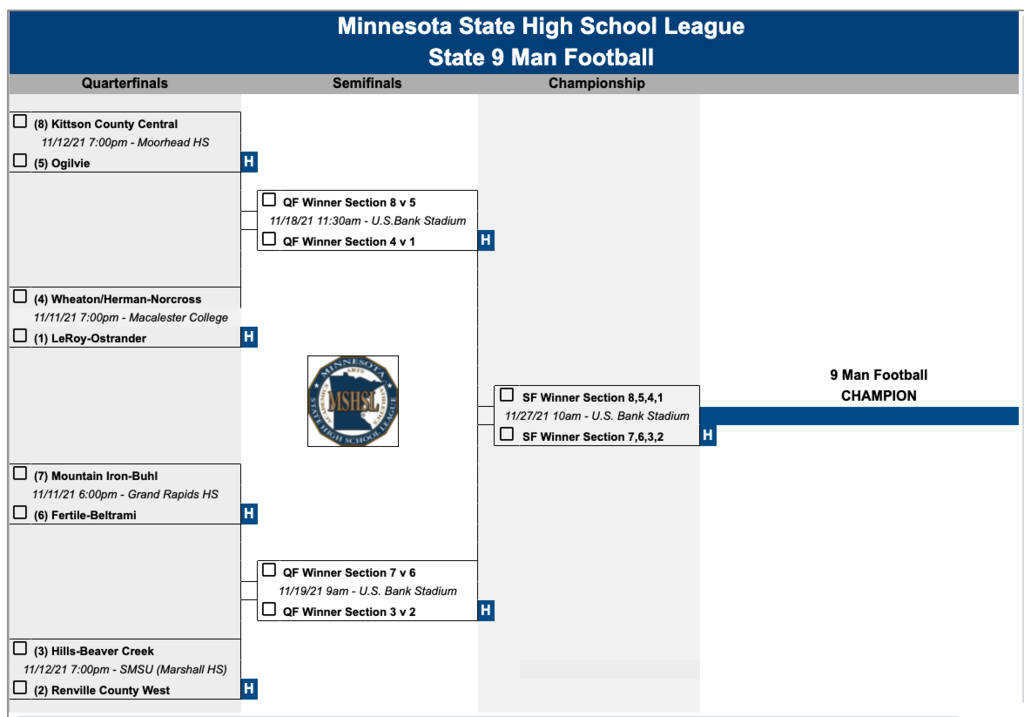 HBC BASKETBALL APPAREL ON SALE! - The following link/store will be open for those interested in ordering H-BC Basketball Apparel today (11/8). Please order by Nov. 15th (7 days) Great time to purchase for the holidays! #HBCBasketball
www.luvprintexpress.com/hbcbb

More fun for our Elementary volleyball players! It's so great to have our HBC Volleyball program and coaches work with our younger students. This helps build leadership in our older players and skills and love for the game in our younger players. #hbcvolleyball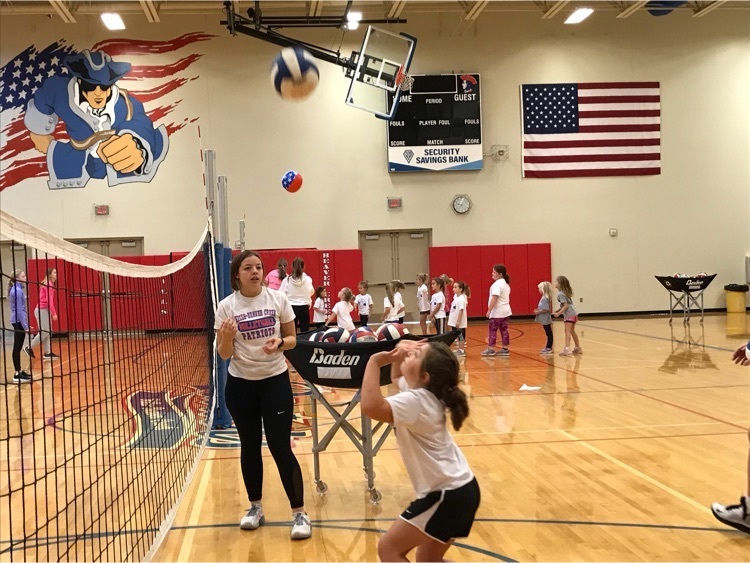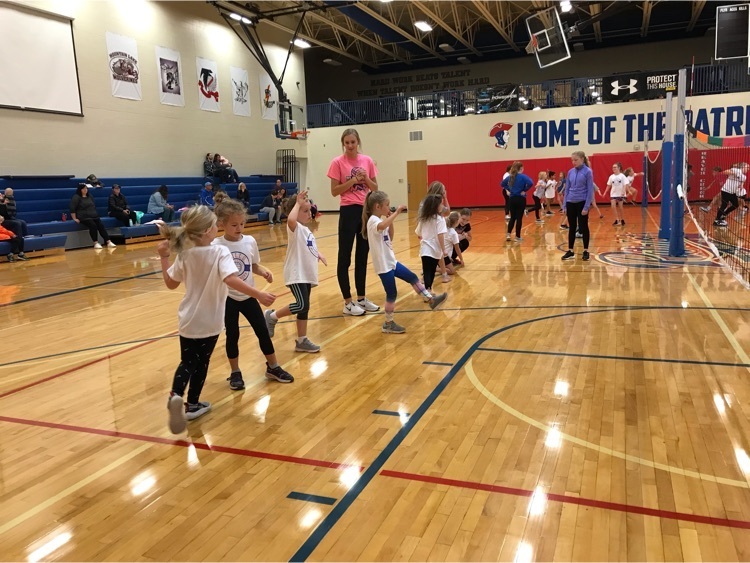 State Bound Patriots! Let's paint SMSU, Marshall RED, WHITE & BLUE this Friday, Nov 12 at 7 PM! More pictures from the Section 3 Championship! Go Patriots! Make some noise! It takes ALL of us! #HBCfootball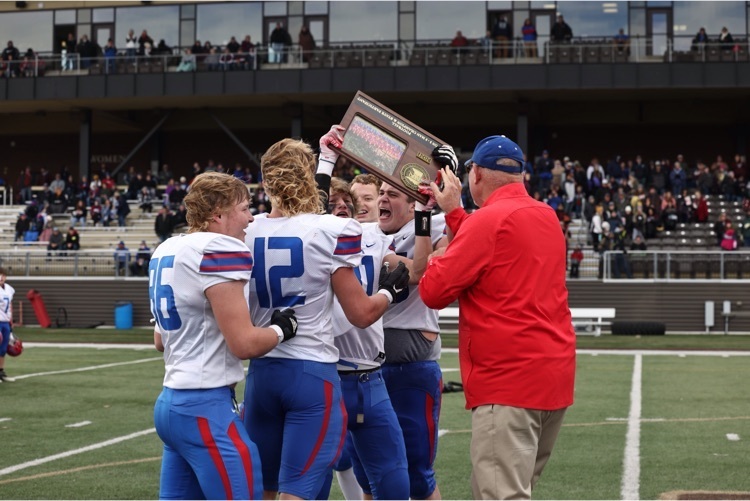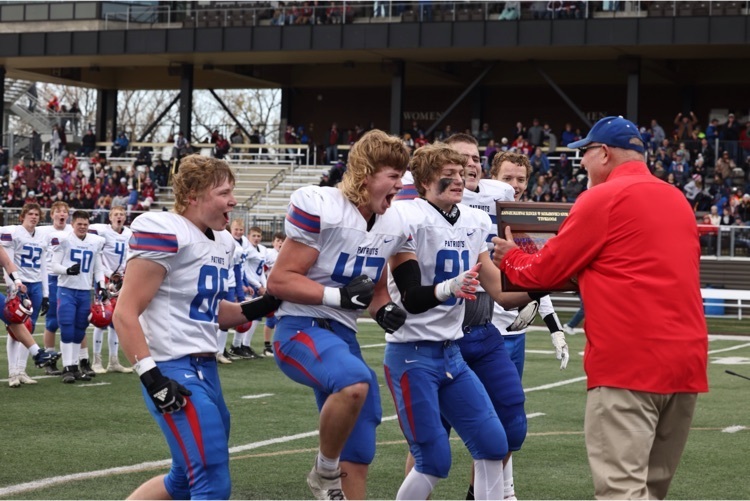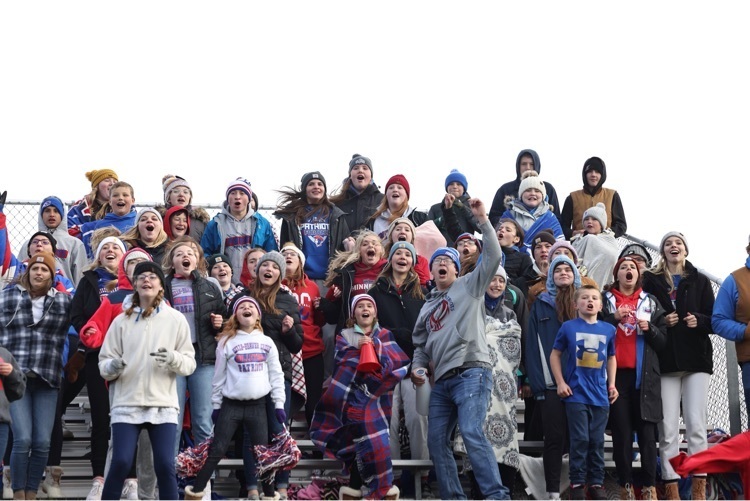 Make some noise for your Section 3 Champions! Patriots win 36-9 and advance to STATE! See you Friday, Nov 12 at 7PM at SMSU! Let's go! #HBCfootball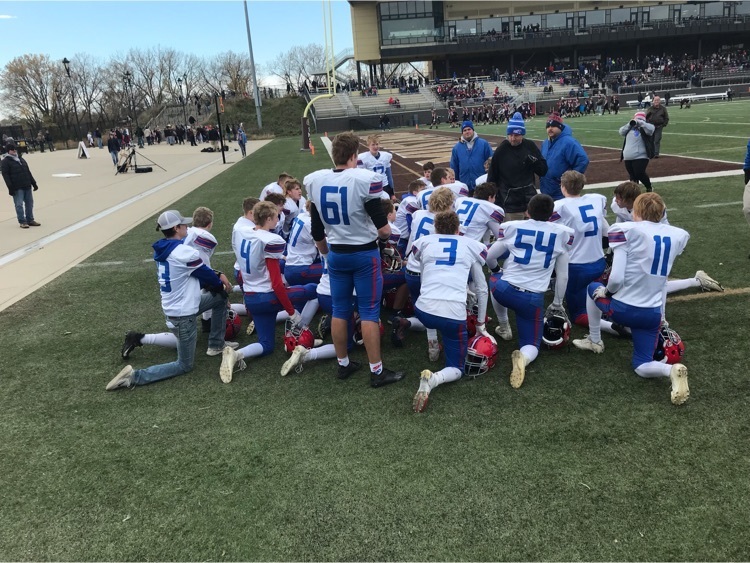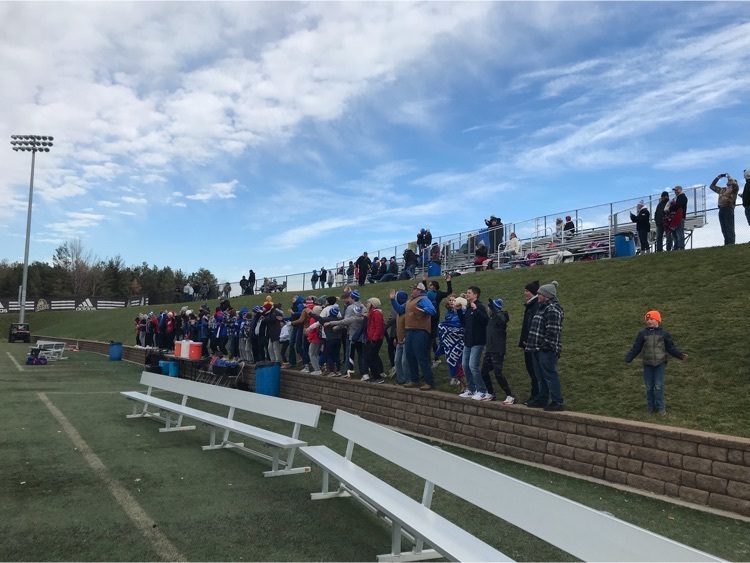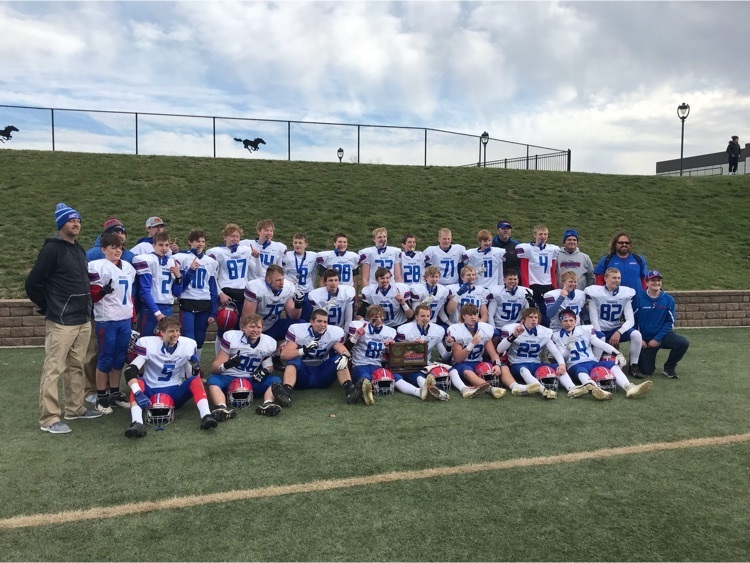 Good luck to our HBC Patriots FB Team! (vs Mt Lake). Game time today, Friday (11/5) at 11:30 AM at SMSU, Marshall, MN. If you can't make to the game, you can view online for $9.99. Click link for more details HBC vs Mt Lake:
https://prepspotlight.tv/MSHSL/GameStream/13383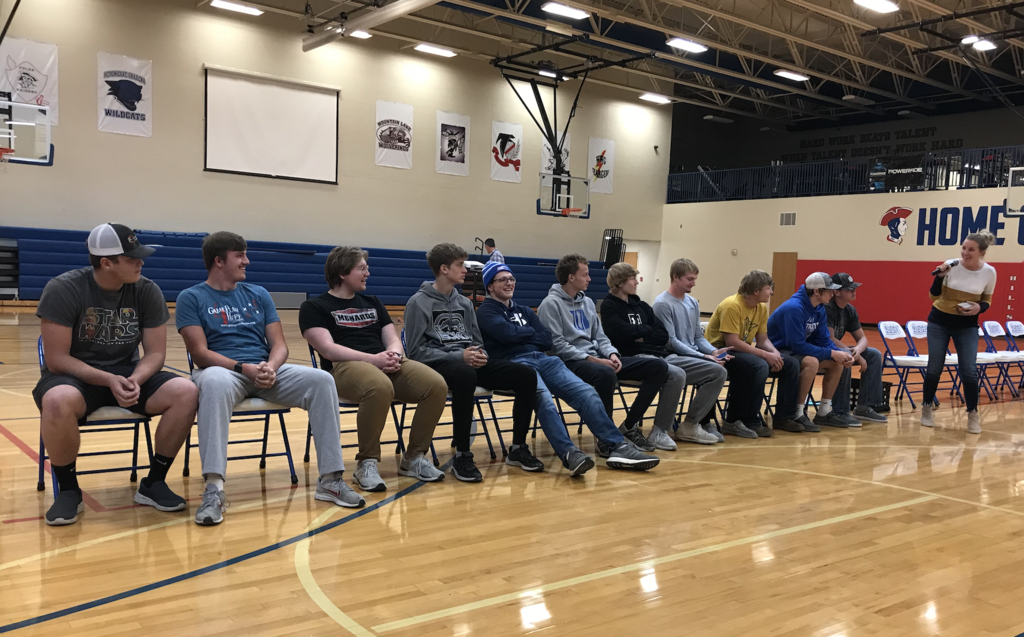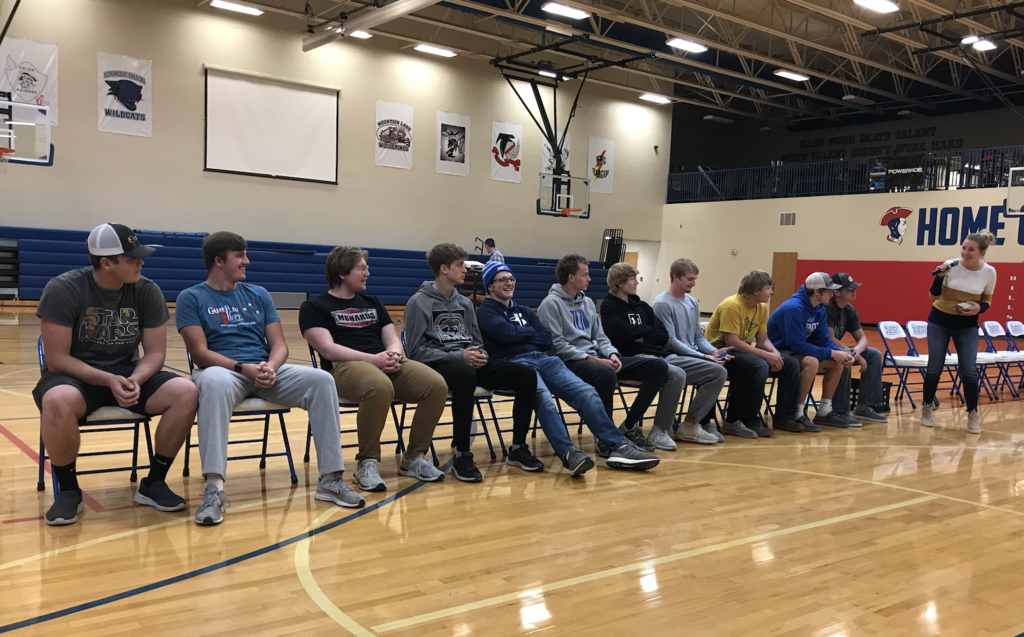 Thank you to all that voted in the H-BC ISD #671 Special Election yesterday, Tuesday, November 2. Here are the results from the MN Secretary of State. Both questions of the Operating Referendum were approved and Harley Fransman won the unopposed board seat.

Special Election today, November 2, for the Hills-Beaver Creek School District! Please vote! Polling Places: City Hall in Beaver Creek and American Legion in Hills. Polls are open from 8 am until 8 pm. More information can be found here:
https://www.hbcpatriots.com/page/of

Special Election today, November 2, for the Hills-Beaver Creek School District! Please vote! Polling Places: City Hall in Beaver Creek and American Legion in Hills. Polls are open from 8 am until 8 pm. More information can be found here:
https://www.hbcpatriots.com/page/of