The Music Department has started their spring fundraiser! We are doing break-apart cookie dough! Portions are pre-scooped for easy baking, and they sure are tasty! Find a band or choir student, or contact Mrs. Comp or Mrs. Kolles, or order online at bit.ly/hbcmusiccookies

Basketball, Game Plan 4 Hope Night & Jimmy John's on Monday, January 30th. Both JV and Varsity Boys & Girls vs Alcester-Hudson starting at 5 PM! Go Patriots & Game Plan 4 Hope! Please like/share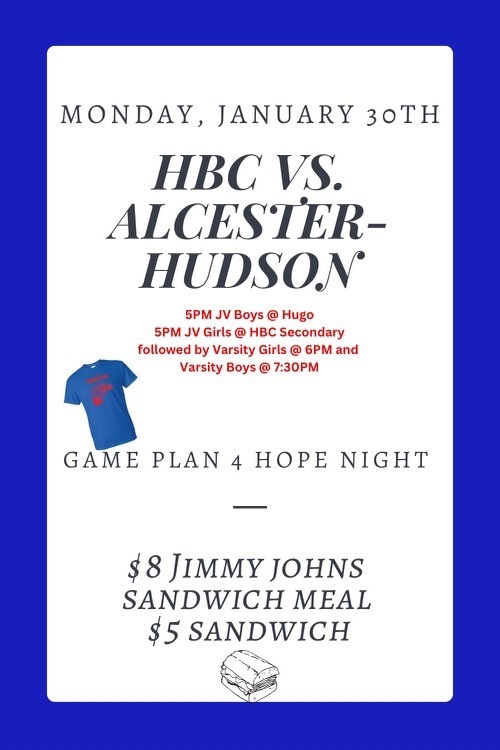 Elementary Winter Spirit Week is here! Good week to stay warm and cozy and to have some fun!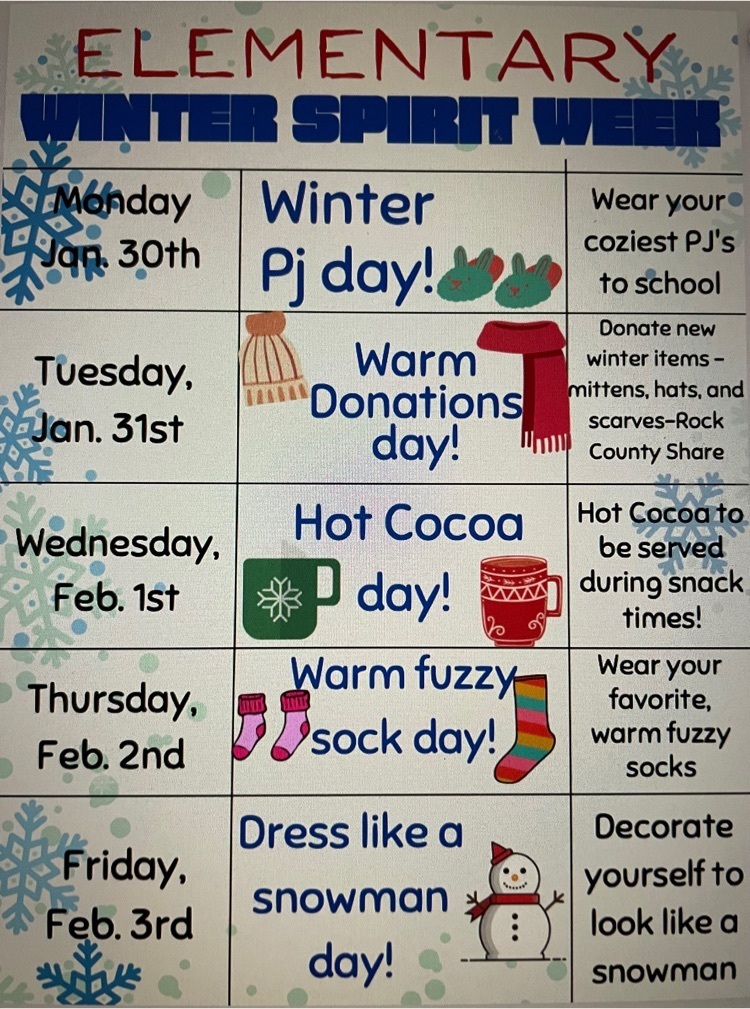 Good luck to our Boys & Girls Basketball Teams as they travel to Red Rock Central for today's, Saturday, January 28th games. Boys @ 3 PM & Girls @ 5 PM. If you can't make the trip, this link may have live feed.
https://www.youtube.com/@rrcvideo8107/streams

Support our HBC Trap Team - Last chance to purchase tickets. Drawing to be held at half time of Boy's home game on Jan 31st. vs MCC. See poster for details! 5 prizes to win. 500 tickets total. #HBCTrap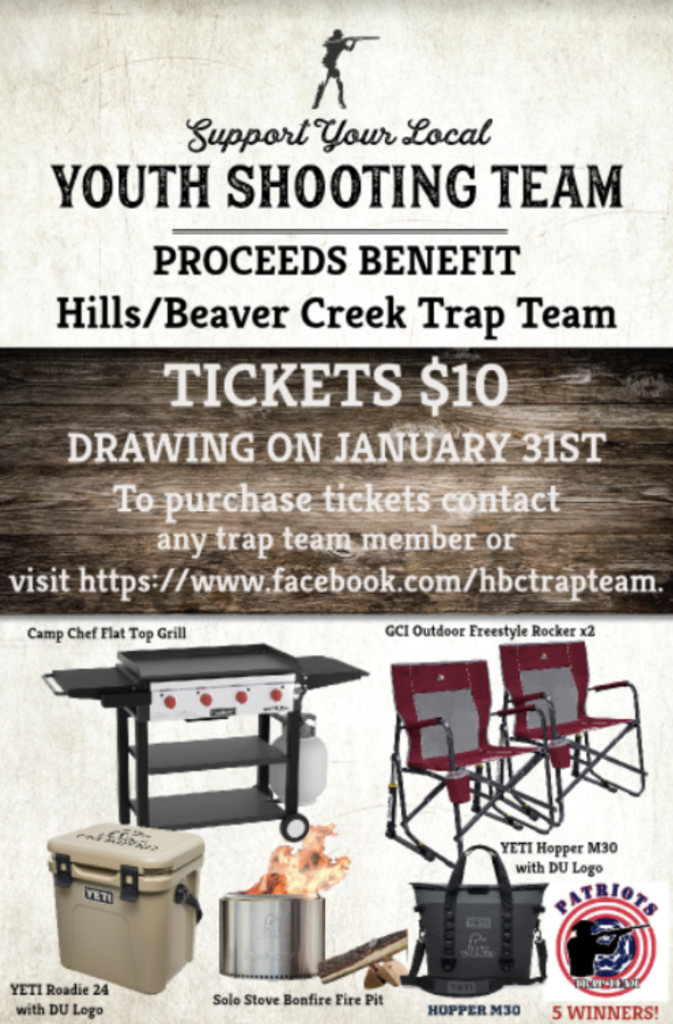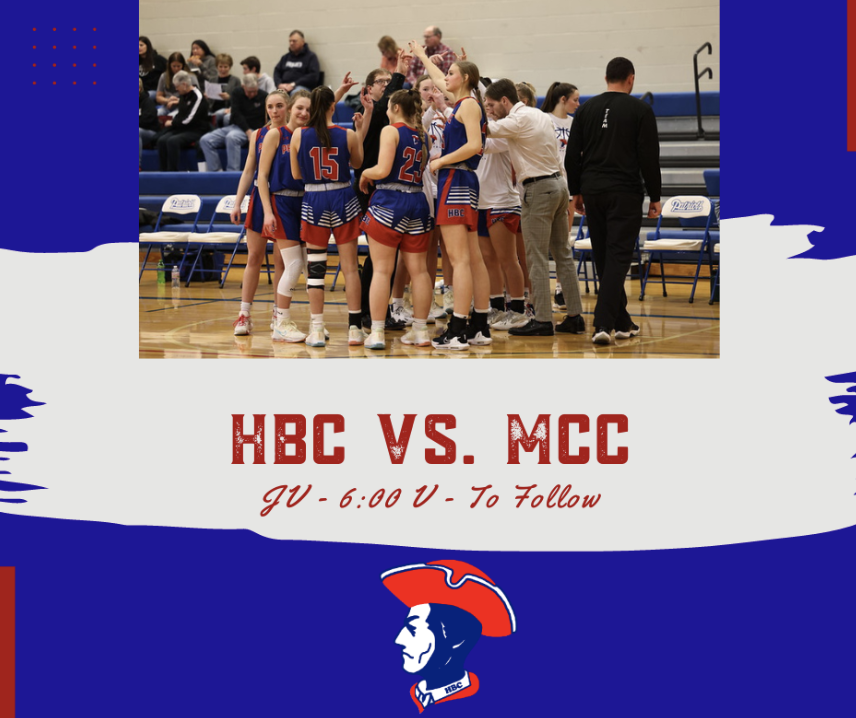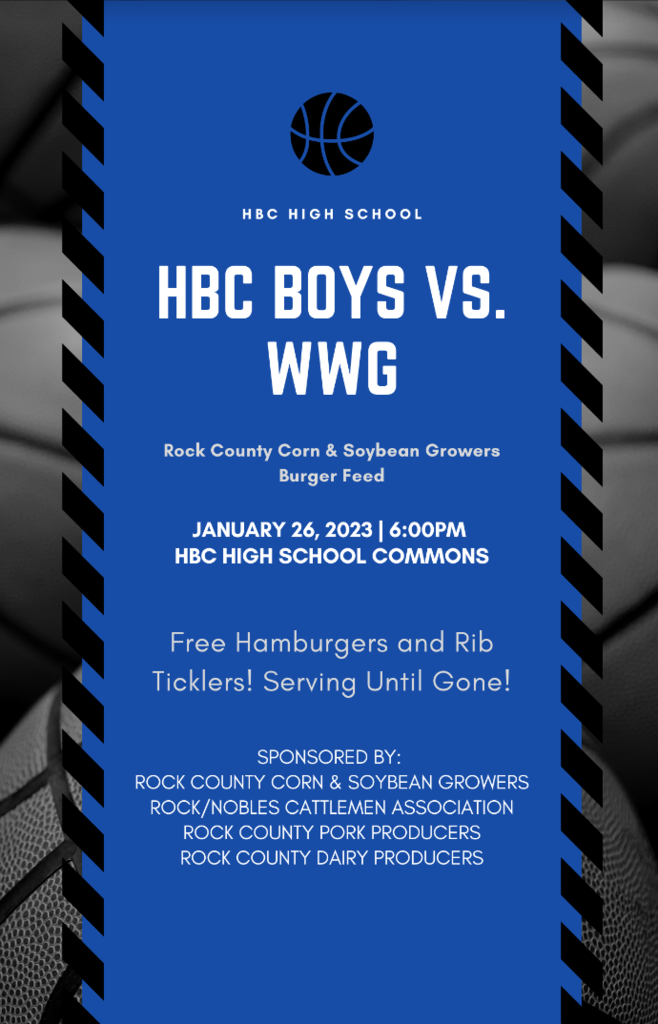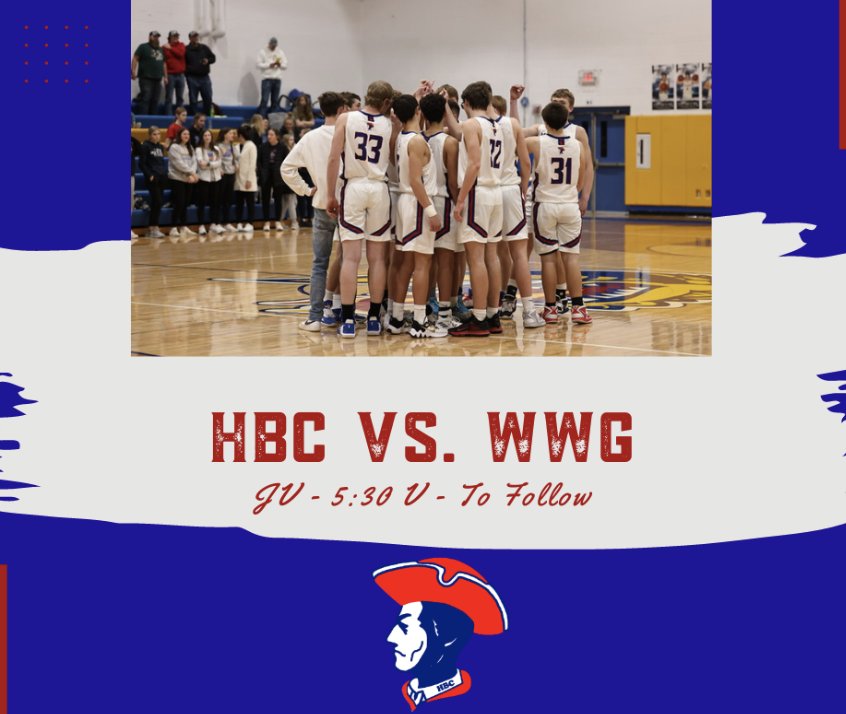 Time Change - The Home JV Boys Basketball game vs WWG on Thursday, January 26th will be moved to 5:30 PM. The varsity game will follow. Thank you for your flexibility. This is updated on HBC Website and App. Also reminder of Burger and Rib Tickler Feed at 6 PM!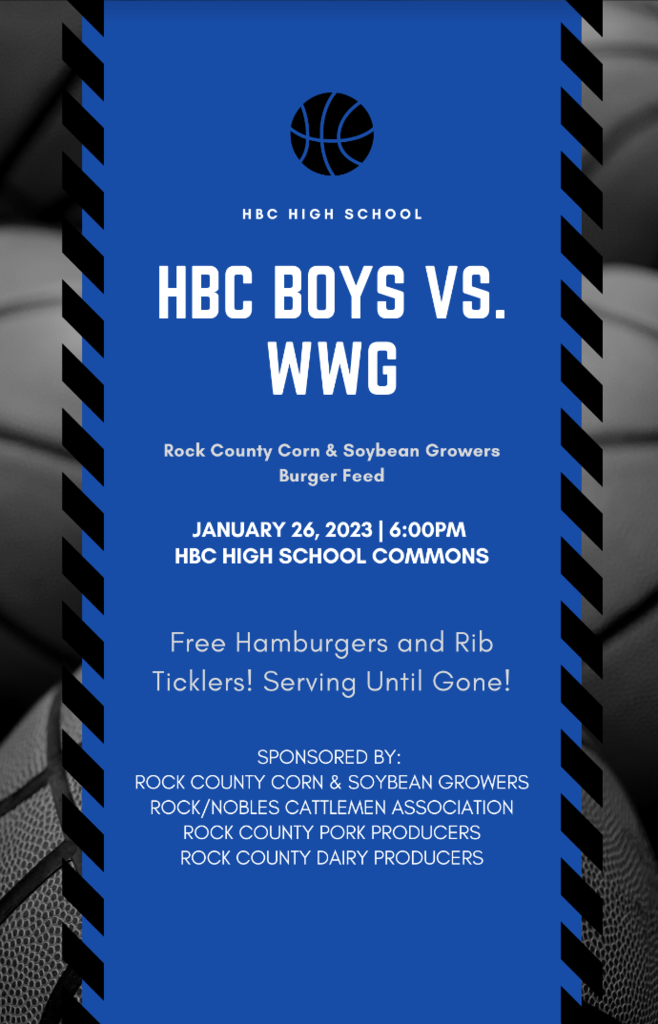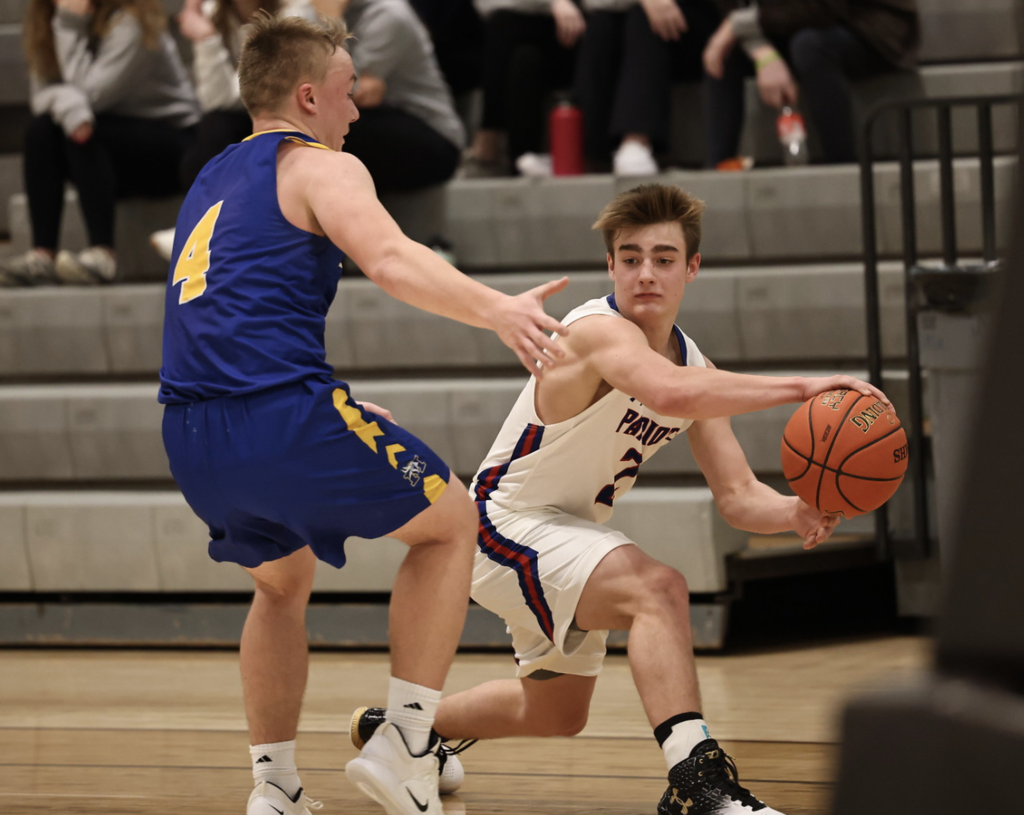 Atten: Sophomores & Juniors -CEO applications are now ready for the 23-24 school year. If you have any questions, please see Mr. K, Katie Baustian or current CEO student(s). This 2 period class could be your favorite & most impactful class next year! Applications due 2/10. #CEO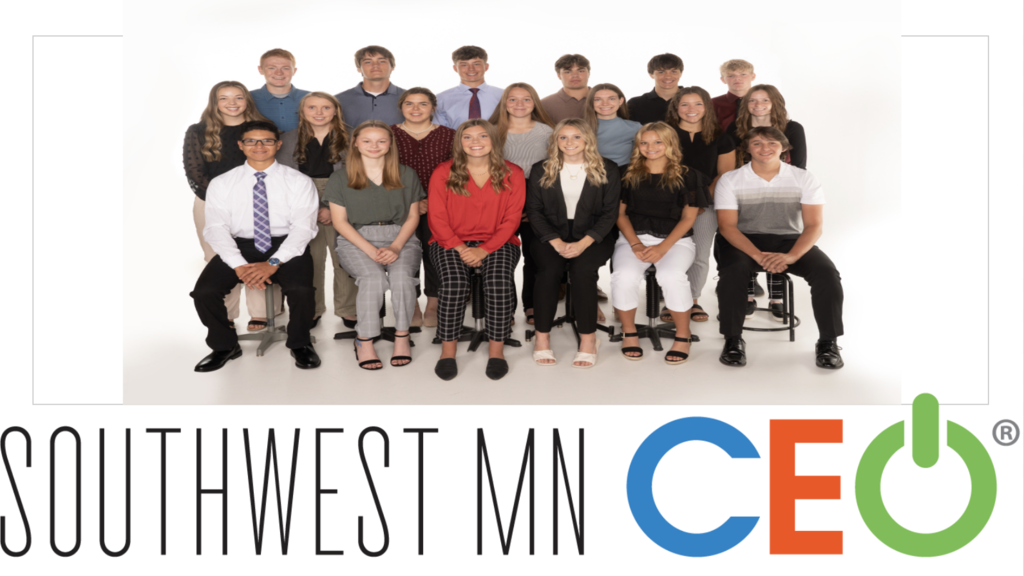 Congrats to Riley Tatge for being the Dakota Classic MVP. Riley had 13 points & 4 rebounds vs. Mobridge-Pollock and Patriots got the win! 55-50! Go Patriots! #HBCBasketball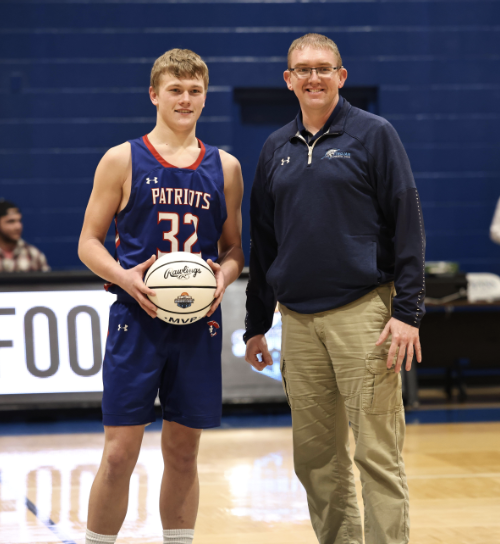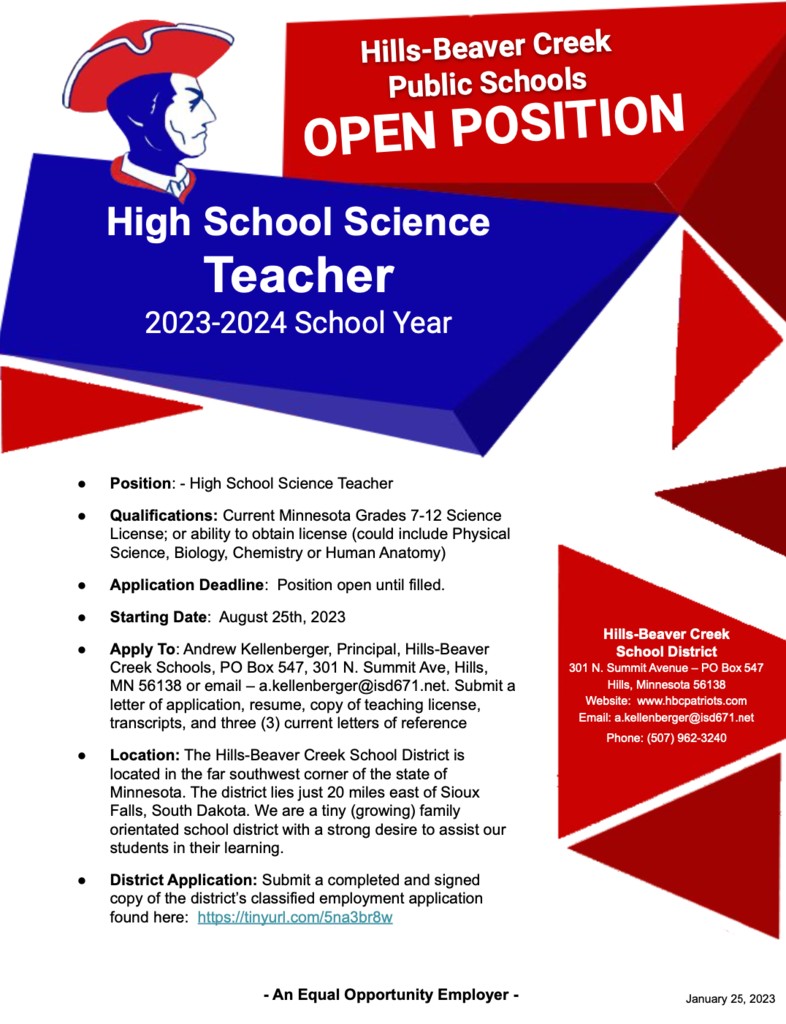 This week is paraprofessional week! We want to extend a special thank you to all of our paraprofessionals at the Elementary who truly make a difference in our school! They are our heroes! Thank you for supporting all of our students in our school. Your support, your leadership and your love! You are truly amazing!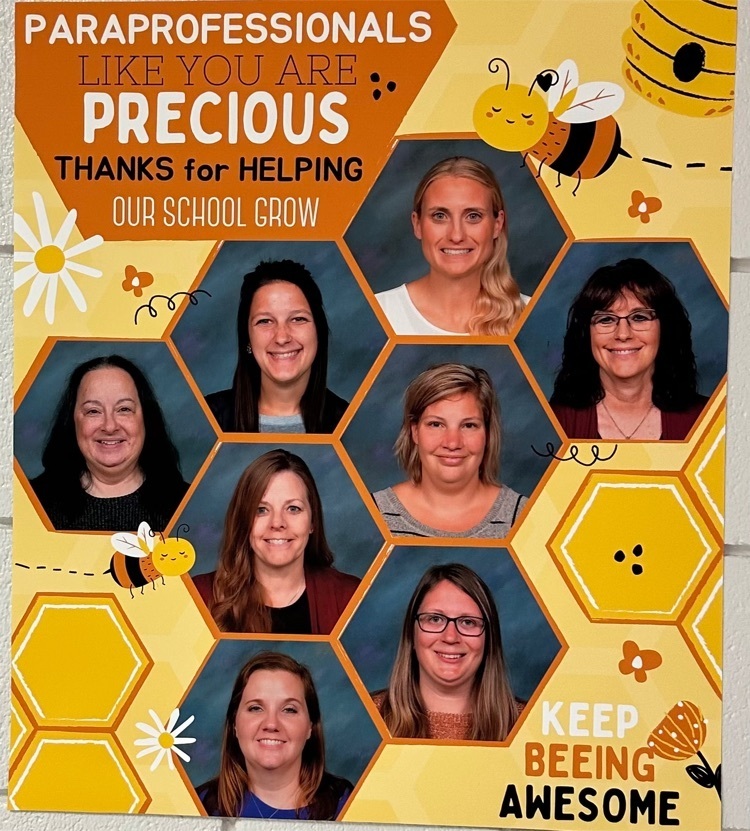 It's Paraprofessional Week! Thank you to these FABULOUS Secondary Paraprofessionals who help our students everyday! These paras connect with our students, encourage, help and make a difference at HBC! Thank you Ms. Doer, Angelo, Erickson & Prohl! #Paraprofessionalweek

BRAVO HBC Theater Department! HBC student-actors & actresses performed for HBC Secondary & Elementary today! Both student bodies enjoyed the 30 minute production. Thank you for bringing laughter, creativity and theater to HBC. Well done Director Ms. Comp! #HBCTheater #Bravo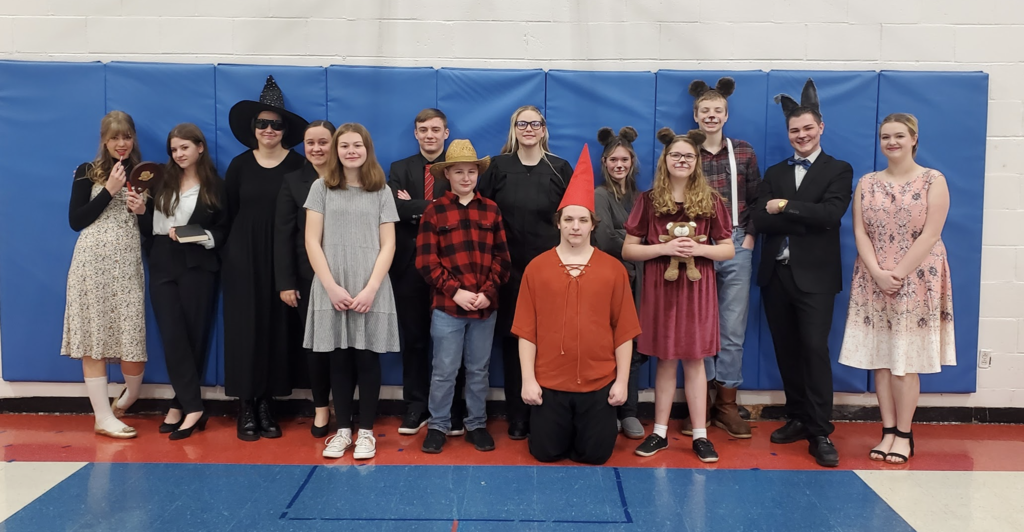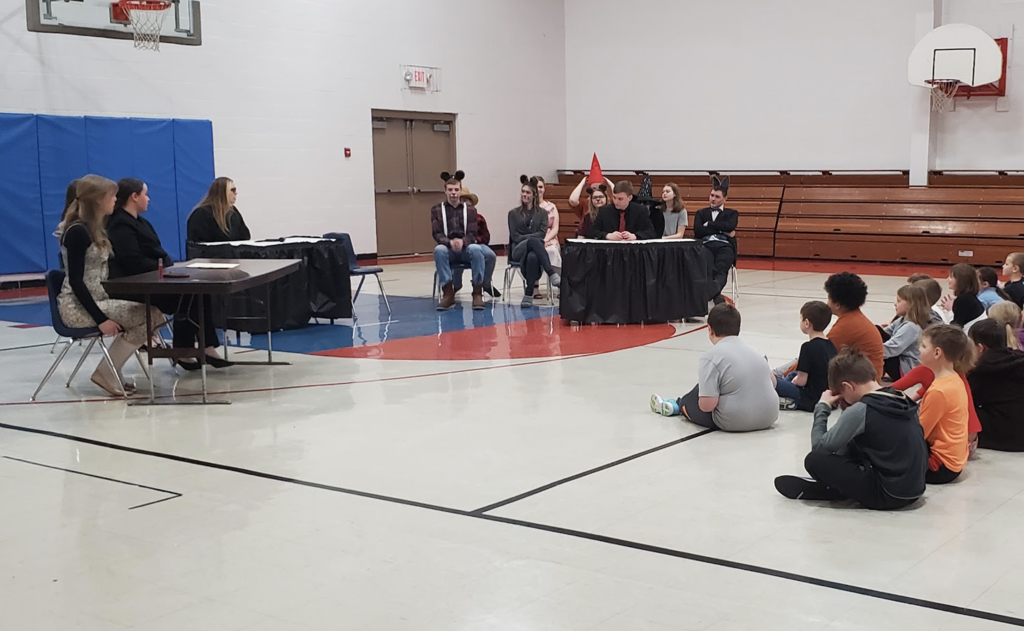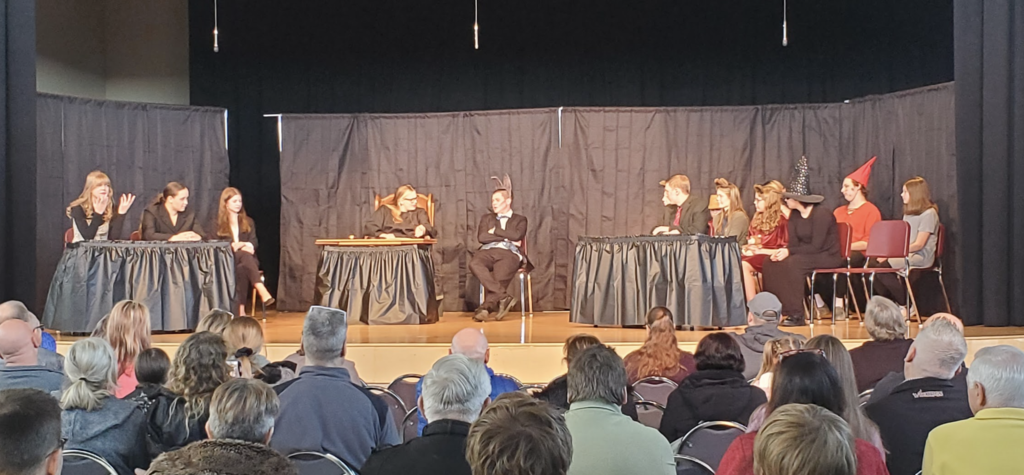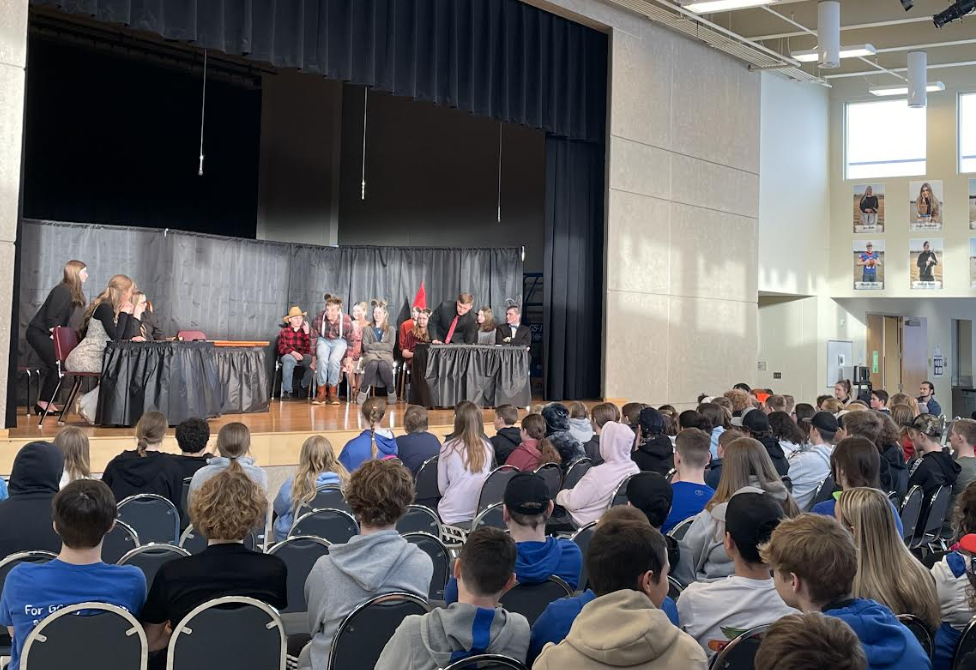 Be Like E Penny Wars raised $926.67 in November/December for Game Plan 4 Hope. Student Council Leaders Cooper & Brayden present the check to Ms. Erickson. Thank you HBC and HBC Community! #BeLikeE #Patriotpride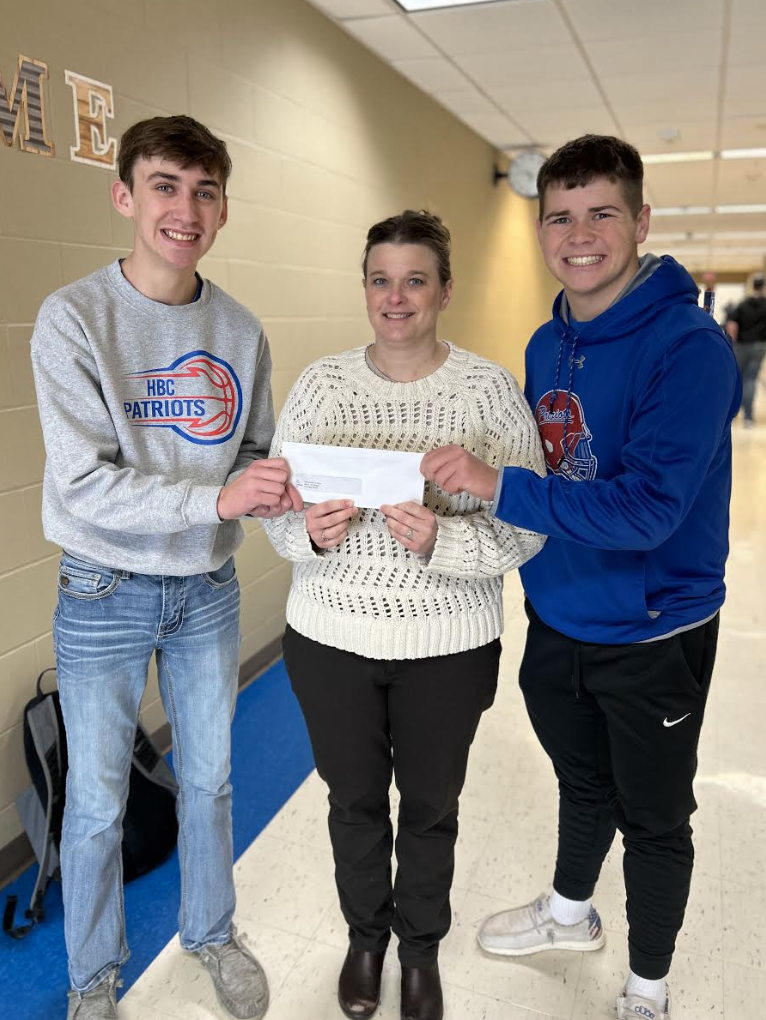 FREE MEAL THURSDAY& Basketball! Rock County Corn, Soybean, Cattlemen, Pork & Dairy are hosting a FREE meal (Burgers & Rib Ticklers) this Thurs. (1/26) at HBC Boys vs WWG Home Game. Serving starts at 6PM until gone. Thank you sponsors! Please share/like. #HBCBasketball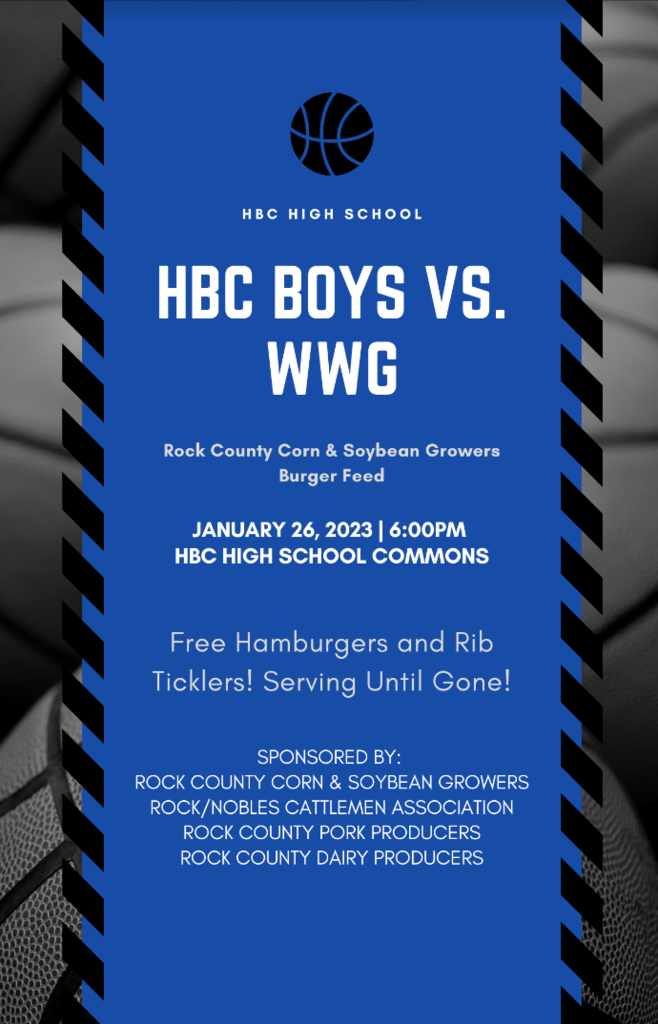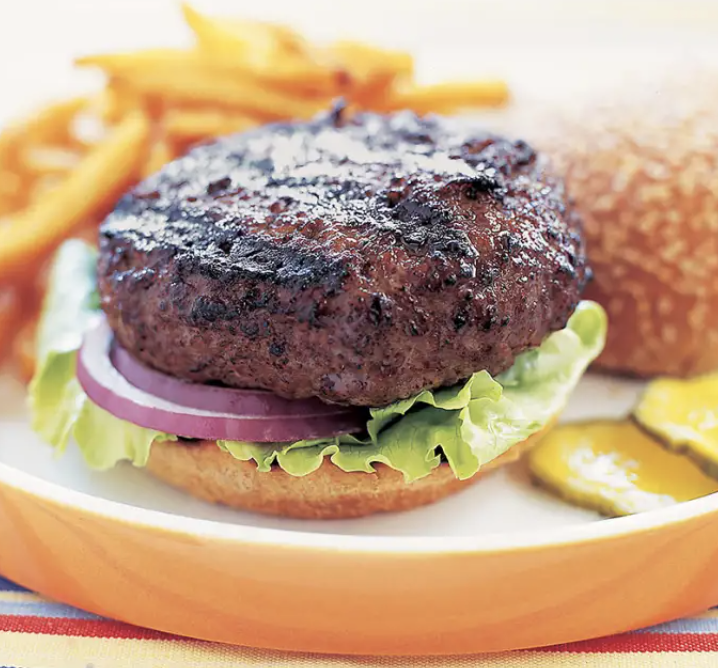 The jr. high Robotics Team competed against 20 teams on Saturday. Both teams performed well and learned a lot. The teams now prepare for the South Dakota State Championship on March 4. Brooklynne Hubbard successfully nominated the teams' mentor for the Outstanding Mentor Award.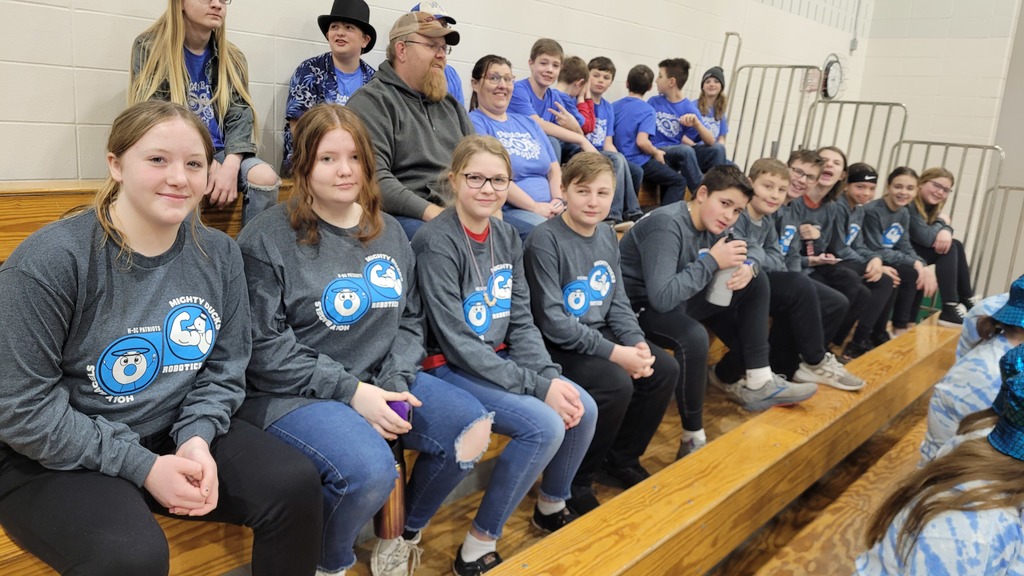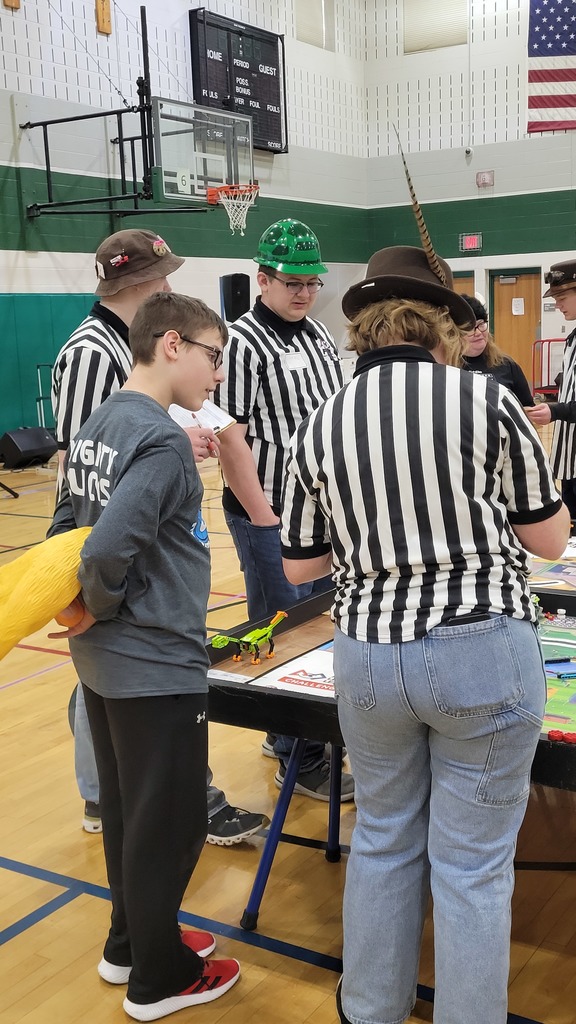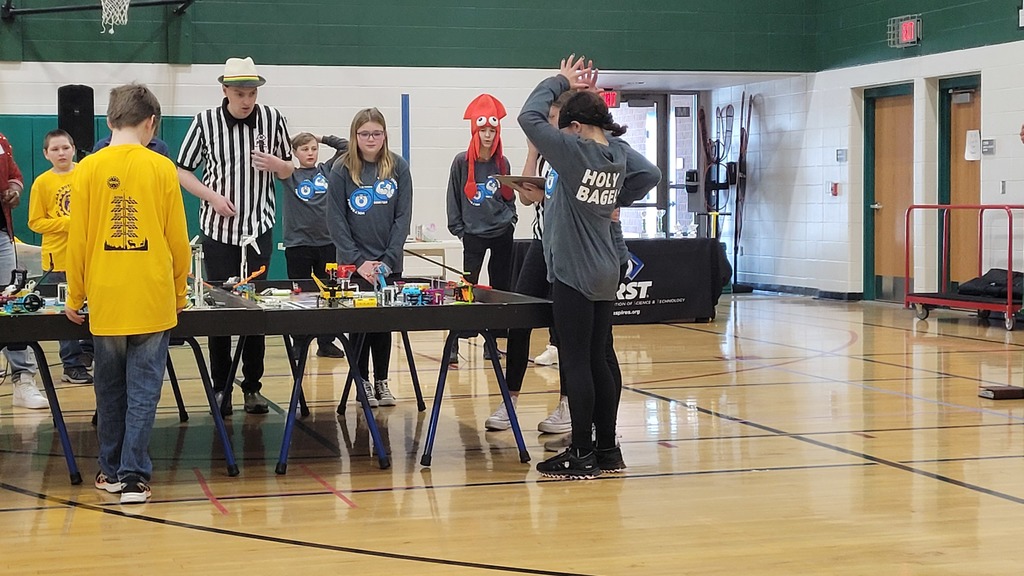 Jr. High Girls Basketball Update - For Tuesday, January 24 West Lyon Away game, 8th grade girls play at 4:15 PM. 6th/7th grade girls to follow. Thank you for your flexibility. Go Patriots!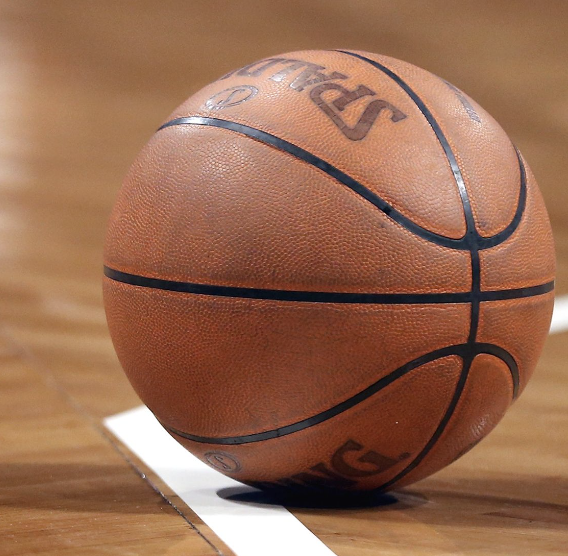 Last Show Tonight (1/23)! HBC Theater presents Goldilocks on Trial tonight, Monday, January 23rd at 6 PM (Doors open at 5:30 PM) - HBC Secondary. Tickets - Adults/$6 & Students FREE! Thank you for supporting our HBC Theater Department! Please share/like/retweet. #HBCTheater