H-BC PARENT CONNECTION 10/08/2021
Friday, October 8, 2021
H-BC Families:
HBC Elementary FLU Clinic is happening on Wednesday, October 13. Forms are due on MONDAY, OCTOBER !! FORMS INCLUDED IN THIS CONNECTION
Fire Prevention Week!
Pumpkin Patch - Students in K-2 grade enjoyed a field trip to Riverview Farm today
End of Quarter Friday, November 5
Begin Quarter Monday, November 8
No School Friday, October 22, 2021

Early Dismissal, Friday, November 5 - 12:45 pm

Parent/Teacher Conferences, Thursday, November 11- Scheduled Evening Times

Parent/Teacher Conferences, Tuesday, November 16- Scheduled Evening Times

Early Dismissal, Wednesday, November 24 - 12:45 pm

No School, Thursday & Friday, November 25 & 26
K-2 PUMPKIN PATCH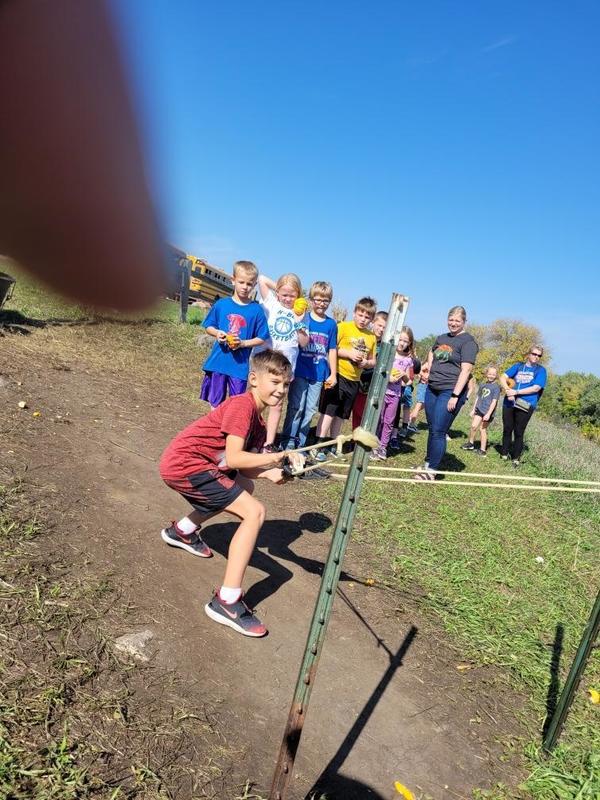 .
Grades K-2 Students were out enjoying the pumpkin patch this afternoon! Looks like they had a great time!

SUBSTITUTE TEACHERS & PARAPROFESSIONALS WANTED:
VOLLEYBALL CAMP: Grades 1-6 Volleyball Camp Registration is complete. Please Note: The Saturday Camp dates are October 23, October 30 and November 6th. This is a change from the original schedule.
STUDENT ATTENDANCE COMMUNICATION: Any communication regarding your child's attendance should be directed to the classroom teacher and the office - b.plimpton@isd671.net.
OPERATING REFERENDUM: Reminder: The second in-person meeting for operating referendum election set for Tuesday, October 12, 7:30 pm at the Secondary School in Hills. Open to the Public. Here is a link with more information: https://www.hbcpatriots.com/page/of
BUS SAFETY WEEK: OCTOBER 3-9 is Bus Safety Week! Thank you to all of our Bus Drivers: Doeg Boeve, Arlen Leenderts, Lila Tatge, Rick Tatge, Mark Top and Harlan Stueven! We appreciate the work that you do keeping our students safe!
MASKS ARE REQUIRED ON BUSSES: As you know, students need to wear a mask on the school bus. We need your assistance. Please have your child prepared with their mask in the AM and PM bus route. The district's supply of Masks is quickly dwindling. Your cooperation is greatly appreciated!
SNACKS & BIRTHDAY TREATS: Milk break snacks are provided by the district again this year. No snacks should be brought to school from home, with the exception of Students with a medical requirement. At this time, birthday treats or snacks are also not allowed. Parents may choose to bring a non food item for a birthday treat such as pencils, stickers ...
NUT AWARE SCHOOL: H-BC Elementary School is a peanut/tree nut allergy aware area. There will be no classroom projects with peanut butter or peanut shells. Please do not send any of these projects into the classroom with your child. It is our hope that parents, who send a lunch from home for their child, CHOOSE NOT TO send foods containing peanut butter or nuts.
DAILY COVID SCREENING Please remember to go through the health screener each day before sending your child/ren to school.
AM BUS CHANGES: For morning bus changes please call the HBC bus line--make sure to identify your student and the bus number they are riding: 507-962-3240 press 4.
AM Drop: If it's raining or you don't see our school staff on the playground in the morning, please drop your student off at Door #1 on the North Side of the School.
Please reach out to me if you have any needs. Phone- 507-673-2541 or email t.holthaus@isd671.net