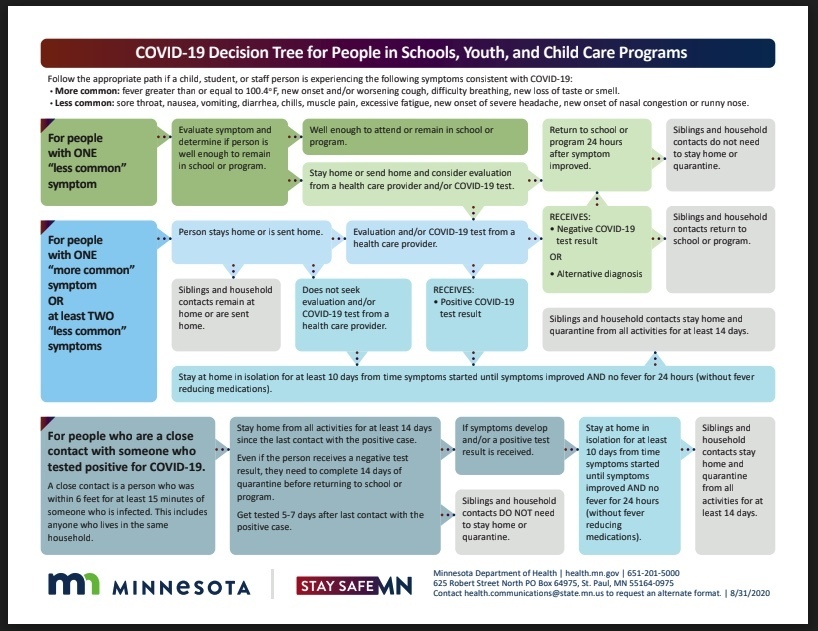 HBC Back To School 2020 Items
Todd Holthaus
Friday, September 04, 2020
09/04/2020
H-BC Families:
As you know, we are coming back to School for the 2020-2021 School year. The secondary school will start on Tuesday, September 8th at 8:05 AM. The elementary school parents are scheduled with Parent/Teacher/Student Conferences on Tuesday, September 8th and with their first day of school on Wednesday, September 9th at 8:15 AM. Thank you all for your flexibility and willingness to sacrifice. You all have been asked to perform tasks that you have never been asked to do in the past! From the bottom of my heart, I thank you!
Also know that H-BC Staff have been performing many different duties, brainstorming ways and means to keep students and themselves safe. H-BC Staff has done so much. Thank you all!
Let's work together to make this the best year yet for our students!
Face Coverings...Safety is our ultimate goal. Your assistance is needed further. Please, please please...Wearing a face covering is not an option. Truly, we have a number of students with fragile medical conditions that are at school because we have assured their families that while at school we would take all precautions to ensure their safety. I understand the rather volatile and political nature of face covers, but if it's between wearing a face covering and not being able to come to school. I advocate for wearing a face covering. Folks, people are afraid. If wearing a face covering will diminish their fears, let's help them out by wearing the face covering.
COVID Decision Tree...Here is the MDH COVID Decision Tree updated on August 31. The Decision Tree is the tool H-BC Staff will be using to determine if individuals are able to stay in H-BC Buildings.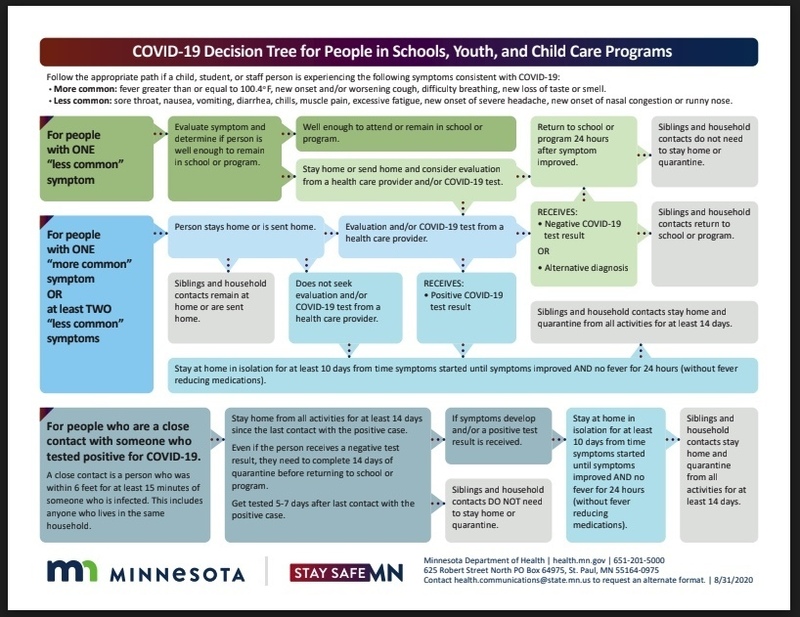 DAILY/EVENT SCREENER--Also, see the District's Daily/Event Screener below. All individuals need to answer the questions to the screener prior to coming into an H-BC event or entering an H-BC building. If any question from the screener is a yes...individuals may not enter an H-BC building or attend an H-BC Event.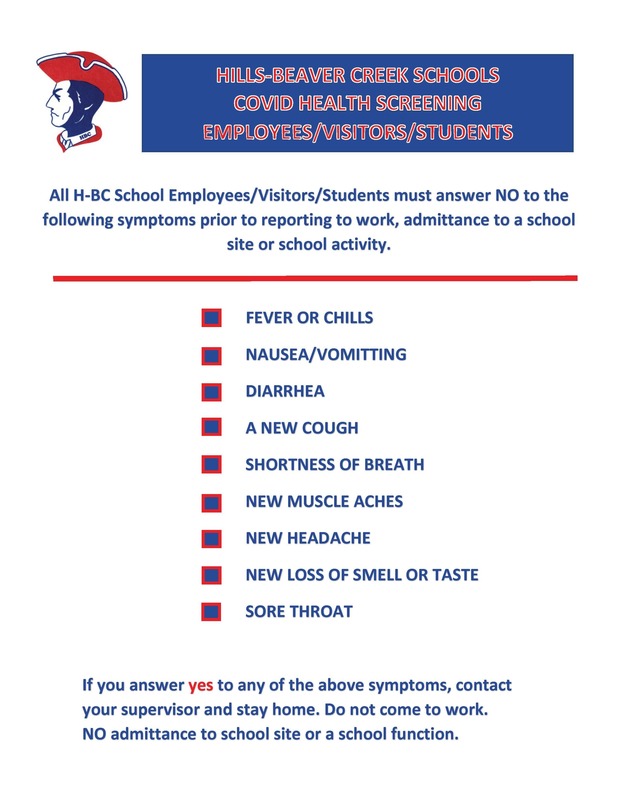 Here is the Elementary School Parking MAP AM Drop and PM Dismissal...Parents and visitors may not enter the building.
In Patriot Pride,
Todd Holthaus
Superintendent