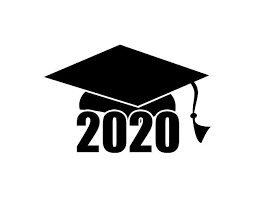 H-BC Senior Salute
Molly Schilling
Monday, May 11, 2020
Senior Salute: Whitney Elbers
Whitney Elbers is the daughter of Kurt and Lanette Elbers of rural Steen. During her years as a Patriot, Whitney has been very involved in many activities including volleyball, basketball, president of the FFA chapter, and 4H to name a few. This year Whitney has taken on several PSEO classes in addition to pre-calculus, ag, anatomy, and supported Ms. Vanden Hoek as a teacher's assistant. Whitney's favorite school tradition "was actually going to school!" That would be our preference, too!
Along with studying and being active in various activities and clubs, Whitney still manages to find time to work at the Tuff Home. Whitney plans to continue her work experience as a CNA to pursue a nursing degree and eventually be working in a hospital. Whitney notes that her mom has been the most influential person in her life and point of inspiration!
Some fun things about Whitney:
Most embarrassing moment: choking on ice or falling outside and scraping her face
Most looking forward to as a senior: Playing in the Tim Orth basketball game
Favorite field trip: Plymouth Dairy and the Wells Blue Bunny ice cream plant in LeMars.
Greatest fear: heights
Dumbest saying or trend of the year: The Woah
Bucket List item: visit all 50 states
Will never forget: All the memories made while playing sports.
Advise to under-classmen: Respect the upper-classmen!
Dreams for the world of tomorrow: Get rid of the coronavirus!
Whitney, you have proven to be faithful, available, and teachable throughout your time in the classrooms and on the court. You are prepared and know what it takes to learn in your circumstances while enjoying the journey. Congratulations! We wish you well!