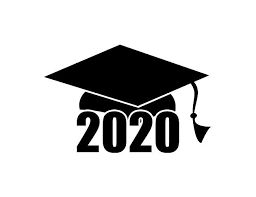 H-BC Senior Salute
Molly Schilling
Thursday, May 07, 2020
Senior Salute: Joslyn Birger
Joslyn Birger is the daughter of Justin and Laressa Birger of Hills. Joslyn is very close with her parents and three sisters. She especially loves their time together grilling out on warm Sunday evenings with family and friends. Joslyn is most inspired by her hardworking and caring mother, Laressa. Joslyn aspires to become a nurse, like her mom, with the ultimate goal of working as a labor and delivery nurse or go into midwifery! Joslyn has been getting hands on experiences to be a nurse while she works at the Tuff Memorial Home.
Joslyn was most looking forward to basketball season and graduation this year as a senior! She had a successful basketball season and we are aiming to create a memorable graduation during this time of pandemic.
Joslyn is prepared and excited to begin her next chapter of life, but also nervous to leave home to start "adulting." In 10 years, she hopes to be starting a family, living not too far from home, and working as a Labor and Delivery nurse at Sanford in Sioux Falls.
Joslyn's advice to younger students is to cherish every moment in high school as you never know when/if it will get cut short.
We are proud of you, Joslyn, and also sad that your senior year was cut short! You are prepared and your sunny disposition will serve you well as you begin "adulting!"