H-BC Senior Salute
Molly Schilling
Thursday, April 30, 2020
Senior Salute: Sadie Fuerstenberg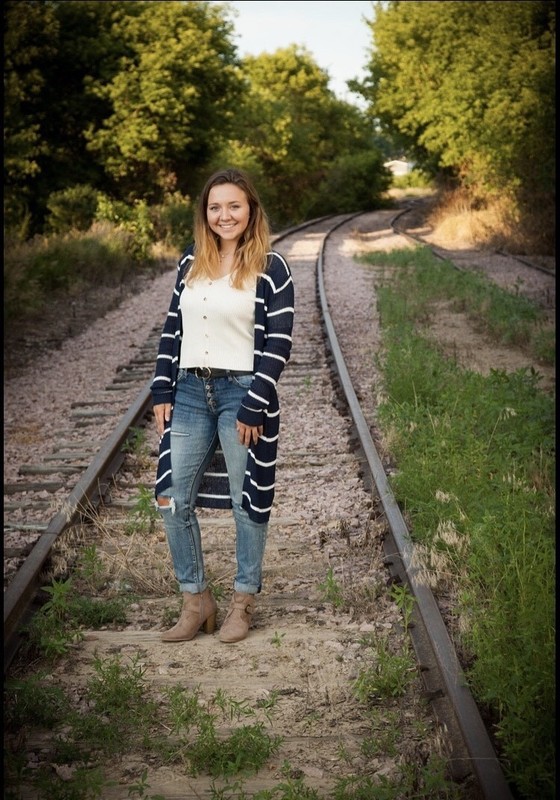 Today's senior is Sadie Fuerstenberg, daughter of Daryl and Amy Fuerstenberg. Miss Sadie is most grateful for her loving family.
During this COVID-19 time, Sadie has picked up many more hours working at the Tuff Home and can likely be found there on a given day! Sadie recently found out that she has been awarded a Build Dakota scholarship and will be sponsored by Sanford as she pursues a degree as an LPN while attending Southeast Technical Institute! What an incredible opportunity you have earned! In 10 years, Sadie is planning to be working in the medical field and hopefully starting a family.
Sadie's favorite school tradition is Patriot Olympics and her best event in Puppy Relays involved anything with running. Sadie wasn't always a smooth operator as her most embarrassing moment came during elementary when she stuck raisins up her nose! If you would like to frighten Sadie, I would suggest chasing her with lady bugs, June bugs, or any other type of bug as they are her greatest fear.
Sadie was most looking forward to attending sporting events this year and recognizes she will never forget her senior year. Sadie has been an active member in FFA and highly recommends taking Ag classes. Her advice to incoming freshmen is simple: respect the upperclassmen!
Best wishes to you Miss Sadie, future LPN! Your easy going nature and smile are missed in the halls and classrooms of H-BC!