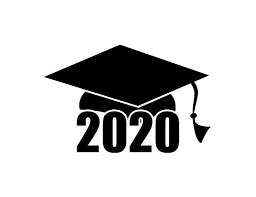 H-BC Senior Salute
Molly Schilling
Wednesday, April 15, 2020
Larissa Kruid
Larissa is the daughter of Harlan and Lorie Kruid. Larissa was grateful to be a candidate for queen during homecoming; she enjoyed the coronation experience as she was able to do it with her closest friends. During the weekends, Larissa can be found at the coffee and gift shop, Rosie's, in Rock Rapids or shopping at thrift stores with her mom. After graduation, Larissa plans to attend college to major in business. Her 10 year plans include living in a small town owning her own shop.
Fun facts about Larissa:
Favorite school lunch: Whatever my mom packs for me!
Most embarrassing school related memory: In 3rd grade, I threw up on Mrs. Blosmo's feet/shoes. I still remember that she was wearing navy blue sandals. I will never forget this!
Most inspired by: My mom, Lorie, because she is so kind and encourages me to do my best everyday.
Future mandatory class for seniors: A cooking class to help prepare them for living on their own. I love to cook/bake!
Advice for younger students: I would tell them to never give up, and that they deserve every good thing that God has planned for them.
Pet peeve: My biggest pet peeve is loud eaters.
Most grateful for: I am most grateful for Jesus, family, friends, my dogs, and shopping with my mom at thrift stores.
My dreams for the world of tomorrow: My dreams for tomorrow would consist of the political leaders getting along, and that people will get healed mentally and physically. There is too much heartache in this world, and I think that people should just be kind.
Big and worthy dreams, Larissa! We are proud of your accomplishments and the person you have become! I am sure any of the small towns within our H-BC district would love to have you start your own business within the next ten years!