H-BC J/S High Bulletin
Molly Schilling
Friday, February 28, 2020
GOOD LUCK LADY PATRIOTS!
The Lady Patriots finished the regular season undefeated in the conference and face Southwest Minnesota Christian tonight in the sub-section game at 6:00 PM in Marshall at the SMSU gymnasium!
---
Boys' Super Saturday
Good luck to the boys' basketball team as they open up their post season tournament bid! Their first match up is against HLOF at 12:30 in Worthington!
---
High School Knowledge Bowl - 2/28/2020
Three teams competed in the high school Knowledge Bowl in Worthington. One of the teams (Lauren Tatge, Abby Knobloch, Jax Wysong, Liam Raymon, and Jacob Sheppard) qualified for regions!!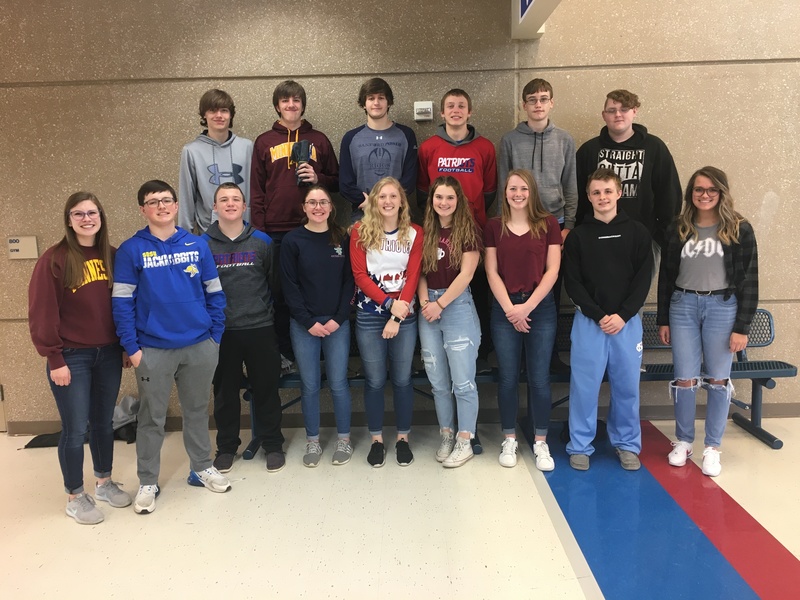 ---
FFA Week -
The Tuesday morning breakfast was a hit! Thank you Future Farmers of America for providing the staff and students with pancakes and sausages to get our day started right!
Several individuals drove their tractors to school today - more green than red...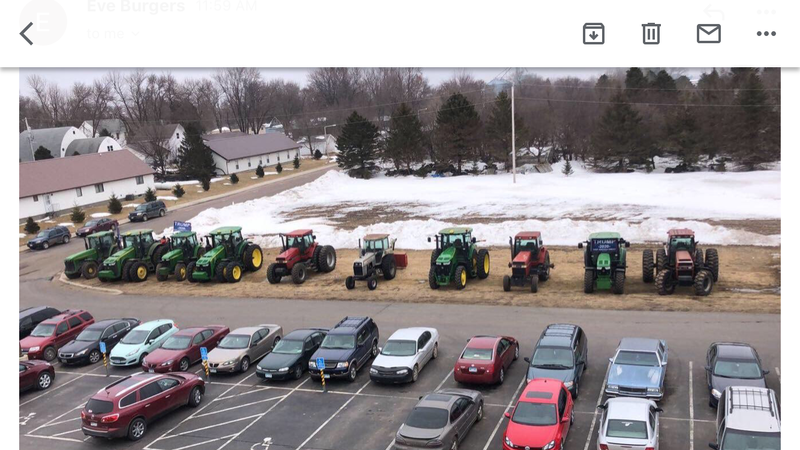 ---
ACT prep
The juniors have started their coursework in the OnToCollege website by John Baylor. Students have logins and are able to access practice items, videos with tips and test taking strategies, along with a wealth of information about financial aid, picking the best fit college for you, etc. I would encourage parents to take a look at this information with their students!
The ACT will be offered at H-BC on March 24.
---
Grades 3 - 6 Swimming lessons
Swimming lessons for the PE courses will begin on March 2nd.
---
Driver's Education
Driver's Education class has begun. The parent educational meeting is March 10th at 7 PM. This offering is $20 and reduces your student's driving requirement by 10 hours if you are able to attend.
---
Chili Cook Off - This Sunday!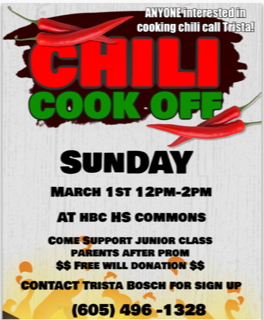 ---
Adult Co Ed Volleyball Tournament!
We need more teams for the Co Ed Volleyball Tournament to be held at the Hugo Goehle Gym on March 21st. To register your team, contact Alisha Boomgarden (507) 360 - 5486
---
National History Day
The 6th grade History Day projects on Breaking Barriers in MN was a success! Thank you to the volunteer judges that came in the afternoon to spend time discussing the projects with the students and giving great feedback! Also, a big thank you to everyone who came to the open house!
---
Upcoming Events:
Friday - Feb. 28 - GB v. SWC (Marshall 6 PM)
Saturday - Feb. 29 - BB v. HLOF (Worthington 12:30 PM)
Monday - Mar. 2nd - Swimming lessons begin
Monday - Mar. 2nd - Read Across America Week
Monday - Mar 2nd - 6 PM Washington D.C. Trip meeting - Pizza!! (Please RSVP)
Wednesday - Mar. 4th - Middle School Band/Choir Festival in Brandon