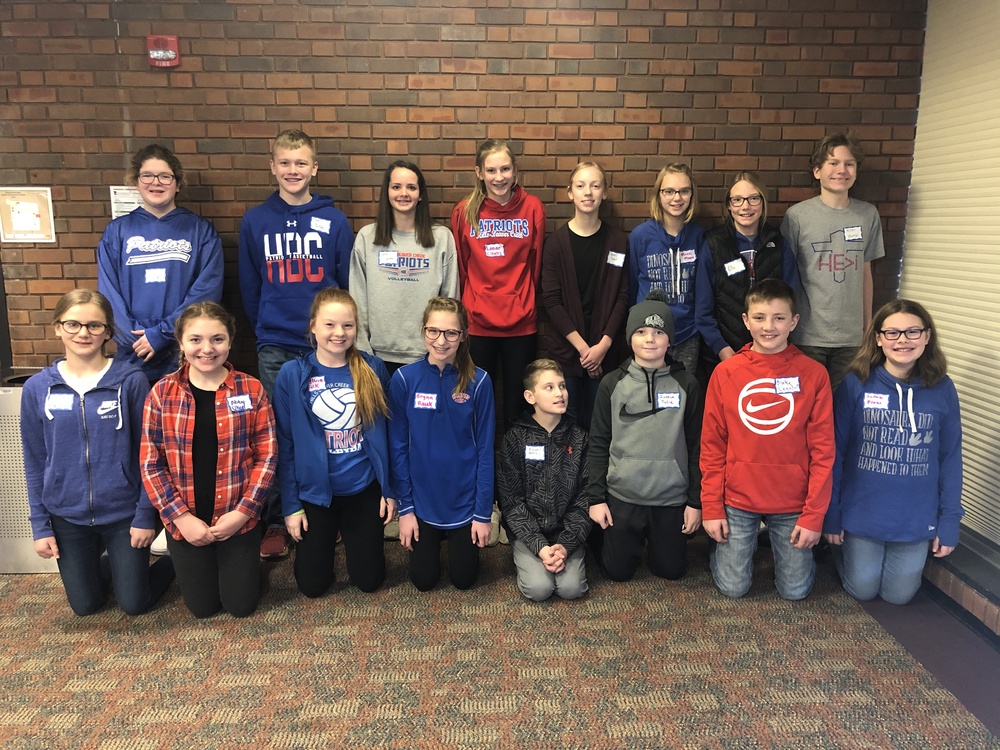 H-BC J/S High Bulletin
Molly Schilling
Friday, February 07, 2020
February 7, 2020
This past week (2/4/2020) the H-BC Mock Trial team won for the first time in about 5 years! We are very proud and excited for the progress the made throughout the season and thrilled the season ended on a very positive note! Congratulations to Mrs. Klumper and the students for all of their hard work!
---
The middle school Math Counts team and coach Mrs. Wysong traveled to Marshall to compete on 2/6/2020. They placed third out of eleven taking home hardware!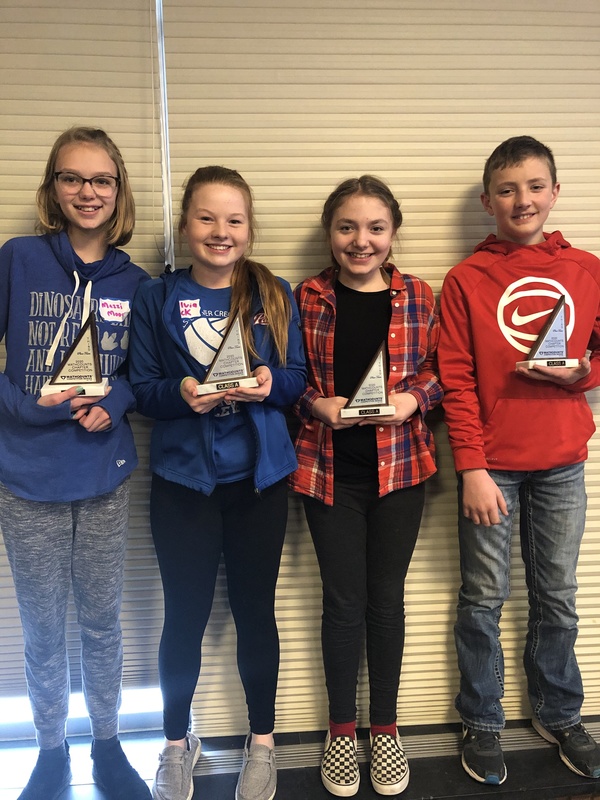 Pictured above: Mazzi Moore, Sylvia Fick, Abigayl Olson, and Blake Leenderts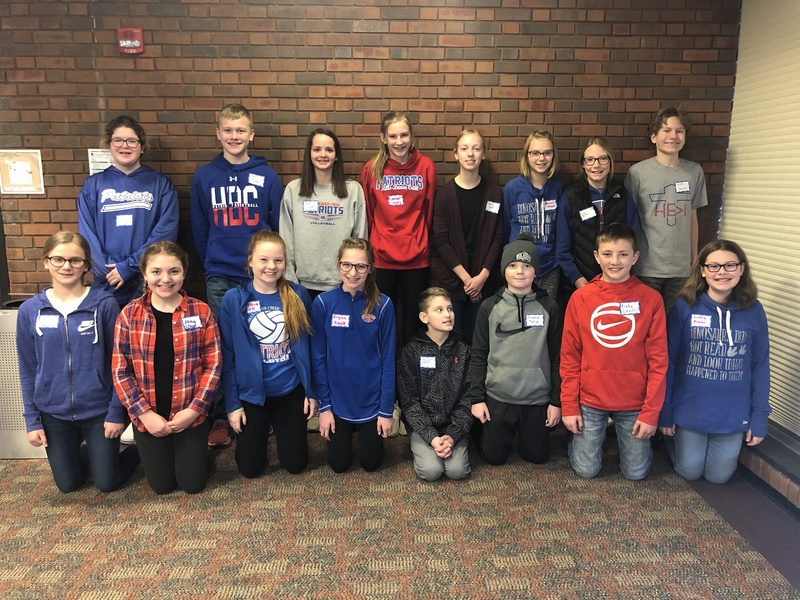 Math Counts team: Front L-R: Claire Knobloch, Abby Olson, Sylvia Fick, Brynn Rauk, Elliot Morris, Quintice Susie, Blake Leenderts, Sarah Prohl; Back Row L-R: Isabel Wysong, Riley Tatge, Layla Deelstra, Lanae Elbers, Avril Susie, Mazzie Moore, Ella Sammons, Kyler Hartz.
---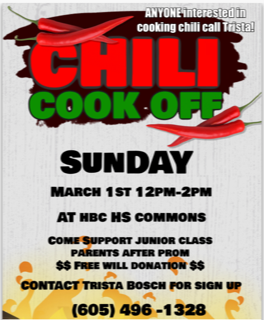 March 1st Chili Cook Off Fundraiser for After Prom
---
HBC TRAP TEAM NOTICE!!
If you are in grades 8th-12th and interested in joining the HBC trap team, we will be having an informational meeting on February 20th in the high school library between the JV and Varsity game. Season starts March 29th and we will be selling raffle tickets again this year.
**Gun/Hunter Safety is required for all students to join the trap team.
---
Driver's Education -
Driver's Ed classes will begin shortly! Please sign up in the office. It will begin on February 26 from 3:15 - 5:30. The other dates include: February 26, 27, 28, March 2, 3, 4, 5, 6, 7, 9, 10, 11, 12. The Parent Educational Meeting will be March 10th at 7:00.
---
Parent - Teacher Conferences
Thursday, February 13th, parent - teacher conferences will be happening in both buildings!
There will be no school on February 14th or 17th.
---
Upcoming Events:
February 7th - GB v. MCC
February 8th - JH Conference Tournament (G @ Adrian, B @ WWG)
February 10th - School board meeting CANCELLED
February 11th - GB @ Adrian/Ellsworth
February 11th - BB @ SWC
February 13th - P/T Conferences
February 13th - GB & BB @ WWG
---
To report bullying: https://safe2speakup.com/onlinebully?workspace=HillsBeaverMN
Mrs. Schilling