HBC Elementary Parent Connection 01/31/2020
Todd Holthaus
Friday, January 31, 2020
Friday, January 31---February begins tomorrow!
Paraprofessional Recognition Week: Was this past week! H-BC Elementary truly has some great, flexible, kind, loving, knowledgeable, giving, caring....Paraprofessionals!
Congratulations: To our fifth graders and Mr. Olson for their successful band performance last night!
Lifetouch Pictures Day: Thursday, February 6, 2020 Liftetouch Pictures will be coming to take student photos.
Parent Teacher Conferences: Classroom teachers will be emailing out notifications for Parent/Teacher Conferences set for Thursday, February 13. Not all students will be scheduled. P/T Conferences are held from 3:30 pm-7:15 pm. If you'd like to conference, please make contact with your child's classroom teacher.
K-1 Saturday Basketball: Mr. VanWyhe is running a Saturday Basketball Camp. Students needed to pre-register. Camp for Grades K and 1 continues tomorrow Saturday- 02/01/2020 @ 9 am at HBC Elementary School. Future Dates: 02/08, also 02/22/2020 makeup day from 1/18/2020
2-3 Saturday Basketball: Mr. VanWyhe is continuing with the Saturday Basketball Camp. Students needed to pre-register. Dates: 02/01, 02/08, Also Makeup date 2/22/2020 from 01/18/2020.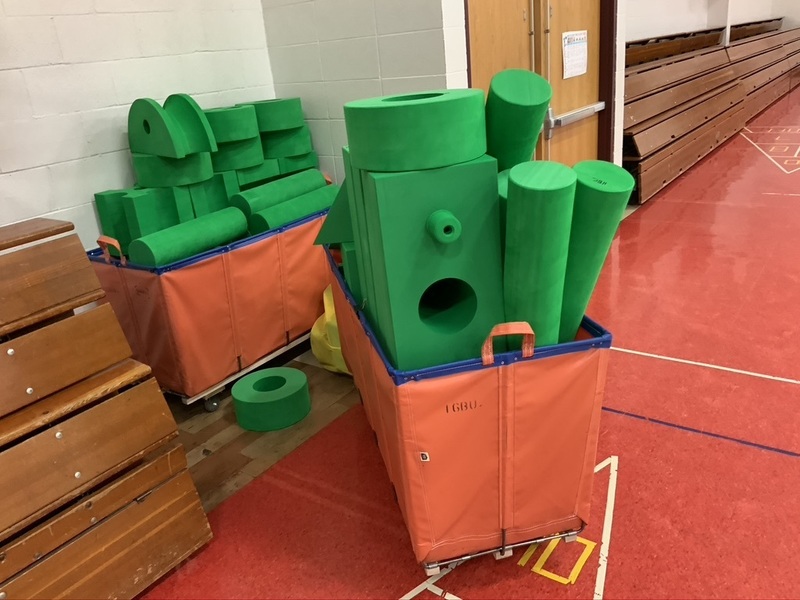 THANK YOU PTO & The Luverne Community Foundation: Thank you to the H-BC Elementary PTO and the Luverne Area Community Foundation. They purchased a set of building blocks and carts for our students. One way these items are to be used is during our indoor play! We are working on developing future contractors and architects with this project!. https://brightdaybigblocks.com/
PTO Walk a Thon: The H-BC Elementary PTO is trying a new way to fundraise for their sponsored events! No items will be sold, but donations will be sought. Here is more information and the link to give.
Pride Store: H-BC Elementary will have its next Pride Store on Friday, February 7. Thank you to the H-BC Elementary PTO! The PTO is assisting in sponsoring the Pride Store this next year. We are quite appreciative!
Liftoff: H-BC Elementary next all school liftoff assembly for students will be held on Monday, February 3, 2020.
MCA Testing: Grades 3-5 will be taking the MCA Practice Assessments wrap up the end of the week beginning on February 3. Schedules were emailed to parents.
Box Tops: H-BC Elementary is again taking Box Tops for Education...NEW NEW Way of doing things. No more cutting box tops, until they run out. See the information on the next page. Download the Box Tops for Education App to scan receipts to credit H-BC Elementary School. Thank you for doing this. Here is the information...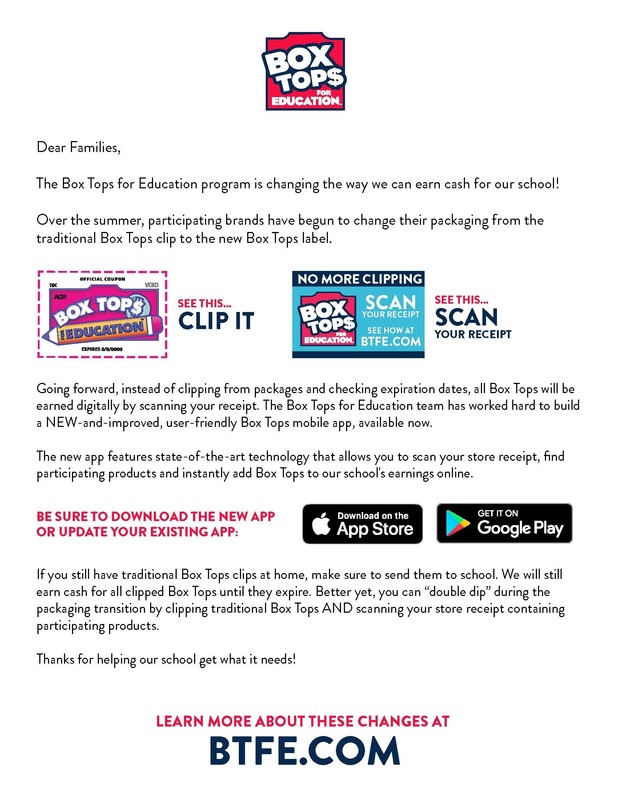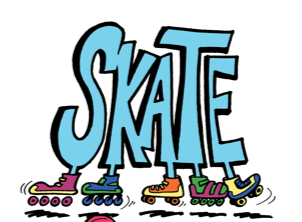 SKATE NIGHT: It's coming back...Skate night at the H-BC Elementary School. The H-BC Elementary School Student Council is sponsoring a skate night from 6 pm until 7:30 pm on Friday, February 28th at the H-BC Elementary School. Students bring their skates to go round and round in the gym!
Bullying Reporting Form-- Here is the link for reporting bullying. https://bit.ly/2lN4lvc
Looking Ahead:
• Mid-Quarter February 12
• Parent Teacher Conferences held the evening of Thursday, February 13th
• No School on Friday, February 14 and Monday, February 17
Mr. Holthaus
HBC Elementary Principal
507-673-2541 ext 11