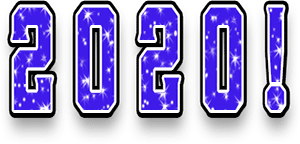 HBC Elementary Parent Connection--01/03/2020
Todd Holthaus
Friday, January 03, 2020
Friday, January 3, 2020
Welcome Back! We had quite the event filled two school days into the brand new year. I was so happy to see everyone. I'm thinking that our students were zonked at the end of the two days and ready for a rest over the weekend. They worked hard these past two days.
Students were able to enjoy the January Liftoff held on 1/2 where we planned for the month and recognized students with January Birthdays and those students with July 1/2 Birthdays. Today we held our monthly Pride Store. Students were excited to spend some of their pride points, although many made the choice to hang on to their points for another opening of the Pride Store. Thanks to Mrs. Moore and Mrs. Fischer for their great assistance in running the Pride Store.
The week of January 6th will continue to see the elementary school focus on getting back into their learning routine.
Bullying Message: We are in the process of rescheduling Tim Weidenbach. Tim had a need to reschedule. I will get you more information as I am made aware. Tim will be giving an anti bullying message to our Elementary Students.
2-3 Saturday Basketball: Mr. VanWyhe is running a Saturday Basketball Camp. Students needed to pre-register. The first camp for Grades 2 and 3 begins Tomorrow 1/4/2020 @ 8 am at HBC Elementary School.
MCA Testing: Be on the lookout for students preparation and goal setting for the MCA Tests that are to occur this Spring.
Bullying Reporting Form-- Here is the link for reporting bullying. https://bit.ly/2lN4lvc
Other Items:
• Friday, January 17 end of 2nd quarter and 1st Semester
• No School for students on Monday, January 20 in honor of Martin Luther King Jr. Day.
• Tuesday, January 21 begins the 3rd quarter and second semester.
• Parent Teacher Conferences Evening of Thursday, February 13th.
Mr. Holthaus
HBC Elementary Principal
507-673-2541 ext 11