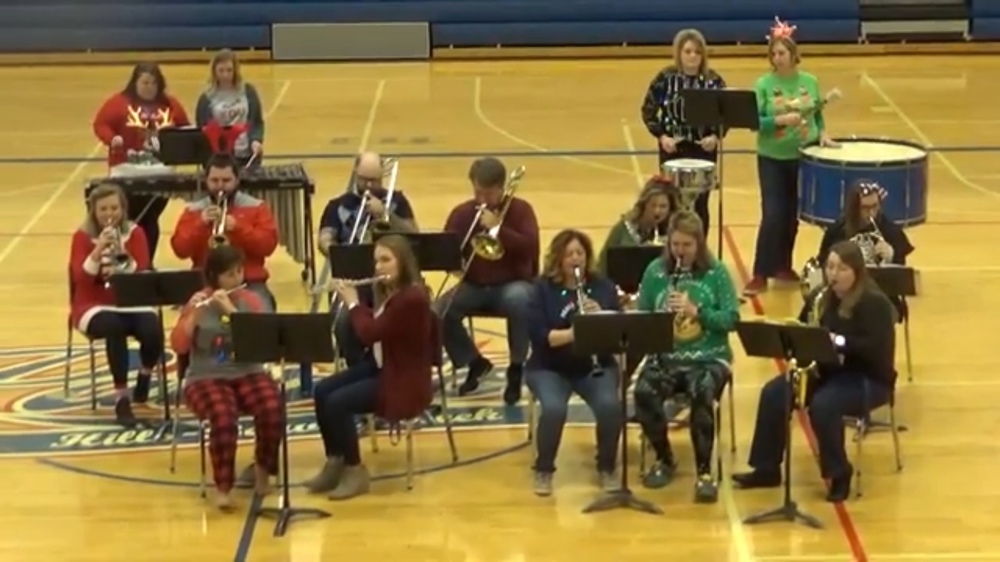 H-BC J/S High
Molly Schilling
Friday, December 20, 2019
Merry Christmas!
Today was the last day of school for the decade at H-BC! We celebrated by hosting the Christmas Olympics. The staff band played six holiday themed songs under the direction of Amy Comp. The students competed by grades in various activities. The 8th grade won the middle school games and the juniors won the high school division.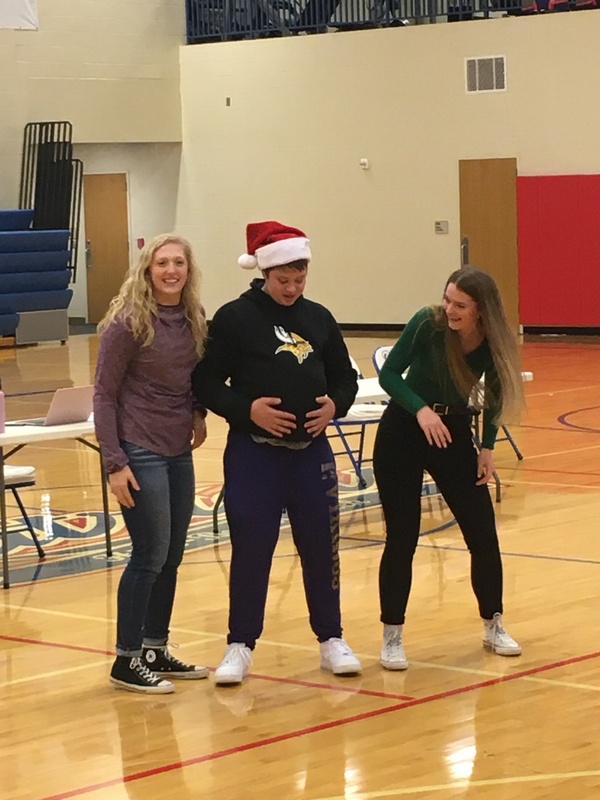 Junior class skit - Santa's (Thomas) bowl full of jelly with helpers Abby and Allison.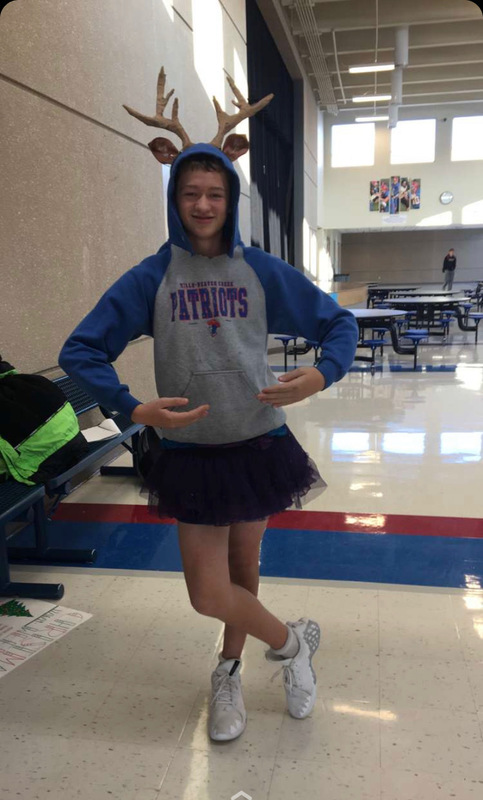 Damion M preparing for his role in the 8th grade skit!
The 8th grade class was also awarded the honor of best decorated door.
---
CONCERT TIME
On Monday night the secondary students put on a beautiful concert with the choirs and bands performing! Very well done! Thank you to all the musicians who put much time into practicing, Mrs. Comp and Mr. Olson for directing, Chris Harnack and Deb Hartz for the set up, and to everyone who came to enjoy! There were also several pieces of art on display near the entryway - thank you to Mr. Johnson and the art students for sharing publicly some of your works.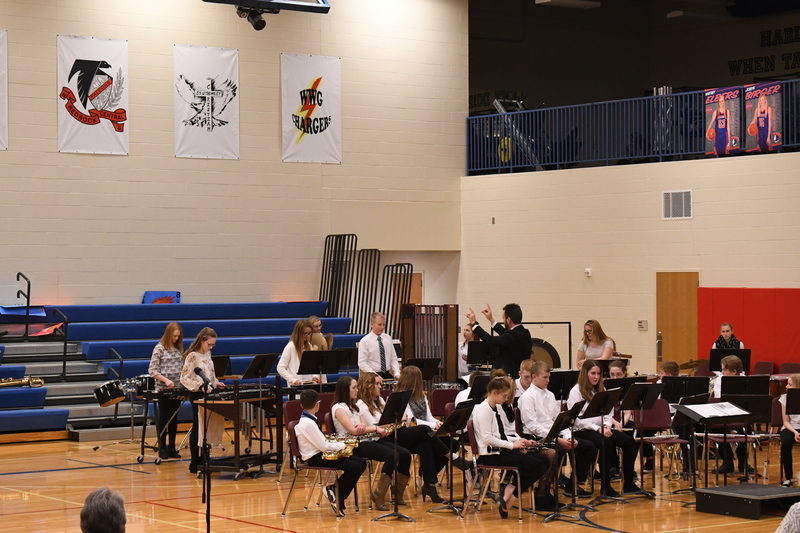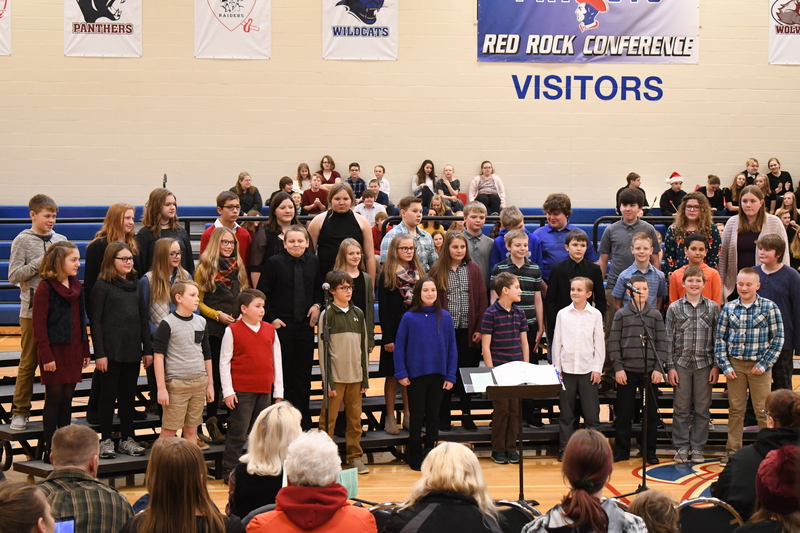 Concert photos taken by: Emily Kodet
---
Basketball News:
The Lady Patriots continue to play well and defeat their opponents - keep it up!
The boys had their first home game on Tuesday, Dec. 17 versus a talented Luverne squad. Unfortunately, the Patriots lost the exciting match. Jax Wysong scored his 1,000th point as a Patriot in varsity basketball competition. He ended the night with 22 points. Congratulations Jax!
The boys team will play on Friday, Dec. 27th in Marshall.
We will return to school on January 2nd.
Happy Holidays - wishing you all a healthy, happy, and safe break!
Mrs. Schilling