H-BC J/S High
Molly Schilling
Friday, December 13, 2019
This week the activities in the high school have been limited, but next week is action packed!
This morning (12/13/19), the students and staff were treated to a free, catered breakfast put on by the H-BC FCA organization. Tony's catering brought in large pans of sausage and bacon egg bake along with french toast sticks, milk and orange juice. It was a delicious treat - thank you!! The H-BC FCA will be meeting to go shopping on Sunday at 2 p.m. to purchase Christmas care packages for teens.
---
The student council is encouraging the annual door decorating once again this year. Each grade is assigned two doors and challenged to decorate it to enter into a competition. We have some very creative door designers, hopefully their plans come to fruition!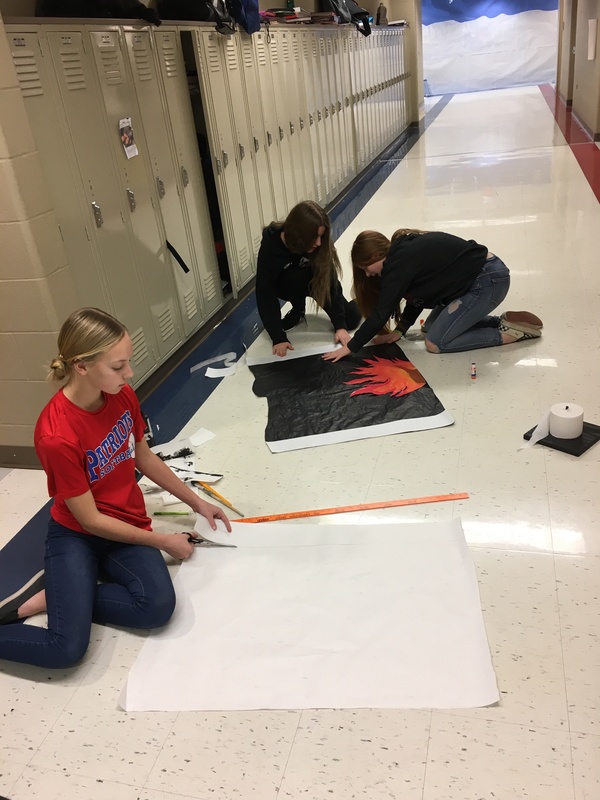 Also, in the plans are dress up days for the last week before Christmas break: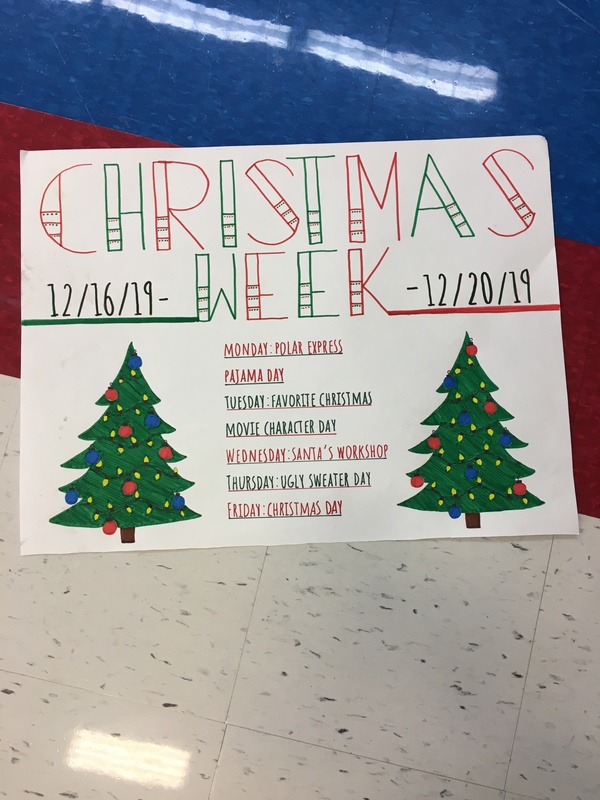 ---
Monday, Dec. 16 - 7 PM - Secondary Winter Concert!
The first 7-12 bands and 6-12 choirs will be performing in the gymnasium on Monday evening. Join us for an evening of beautiful music and take a walk through the art displays. The concert portion of the event will be available for viewing for free on the www.NFHSnetwork.com - search Hills-Beaver Creek.
---
New nonprofit: www.gameplan4hope.org
The Bass and Erickson families have teamed up creating a new nonprofit with a special mission. Their mission: Providing A Game Plan 4 Hope to families whose lives are in despair immediately following a life changing event by bridging the gap for directional, spiritual, emotional and physical needs. These families are wanting to bless others that find themselves in life changing situations in similar ways that their families have been blessed by others. Check out their website and their game plan!
---
Upcoming Events:
Dec. 14 - JH Girls & Boys BB @ Adrian Tournament
Dec. 16 - Secondary Concert & Art show
Dec. 17 - Corn & Soybean producer meal in the commons!
Dec. 17 - BB v. Luverne (First boys' home game)
Dec. 17 - GB @ Fulda
Dec. 17 - JH G v. Luverne; JH B @ Luverne
Dec. 19 - BB v. SWC
Dec. 19 - JH G v. Edgerton
Dec. 19 - JH B @ Edgerton
Dec. 20 - 12:30 dismissal (return Jan. 2)
Dec. 20 - GB v. Edgerton
Have questions or concerns? Please call (507) 962-3240 ext. 44 or email m.schilling@isd671.net
Mrs. Molly Schilling