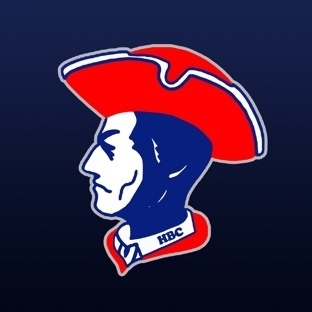 H-BC J/S High
Molly Schilling
Friday, December 06, 2019
Racing time!
The 8th grade Industrial Arts class has been designing, cutting, sanding, and painting their individual CO2 cars. This week, they kicked off the competition racing their cars through a bracket to find the fastest, best designed car. Mr. Louwagie and student teaching assistant, Parker Gerhke, have been overseeing the design and assisting with the launches and record keeping.
---
FFA FRUIT DELIVERY
The Fruit Sale delivery was on Dec. 3rd this past week. The FFA members took turns during their Ag classes throughout the day in the shop sorting boxes and preparing for delivery. Thank you to all who purchased food items to support the FFA!
Next service project - Project Love. The junior and senior members during 4th hour will be assisting in picking up and delivering items to the Legion on Monday to help prepare for Project Love.
---
FIRST HOME BASKETBALL GAMES
The lady Patriot basketball team hosts Southwest Christian tonight (12/6/19) and West Lyon tomorrow afternoon (12/7/19 @ 3:00).
Can't make it to the game? Remember you can watch the games live from home with a subscription! www.NFHSnetwork.com and search Hills-Beaver Creek to subscribe and follow!
---
PIZZA SALE!
The Junior class will be selling fresh, take and bake Hy-Vee pizza's tonight (12/6/19)! First come, first served as there will be 200 available! Pizzas will be sold for $7 a piece or 3 for $20. Cheese, Pepperoni, and Sausage will be available.
---
Upcoming Events:
12/6 - Girls BB v. SWC (JR class Pizza sale)
12/7 - 3 pm Girls BB v. WL
12/9 - Board Meeting
12/12 - Boys BB v. Adrian/Ellsworth
12/12 - JH Boys BB v. Adrian/Ellsworth
12/12 - JH Girls BB @ Adrian
12/14 - JH GB & BB @ Adrian Tournament
12/16 - Secondary Vocal/Band Concert + Art walk
12/17 - GB @ Fulda
12/17 - BB v. Luverne
12/17 - JH GB v. Luverne
12/17 - JH BB @ Luverne
12/19 - BB v. SWC
12/19 - JH GB v. Edgerton
12/19 - JH BB @ Edgerton
12/20 - Early Dismissal for Christmas Break
12/20 - GB v. Edgerton