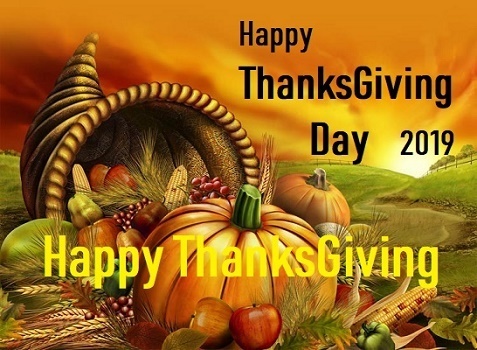 HBC Elementary Parent Connection 11/27/2019
Todd Holthaus
Wednesday, November 27, 2019
H-BC Elementary Parent Connection
Wednesday, November 27, 2019
HAPPY THANKSGIVING! Remember 12:45 Elementary Dismisses today, November 27. Also, remember no school on Thursday, November 28th and Friday, November 29th . Hope you and your family have a fantastic Thanksgiving.
See the information on ROCK County SHARE Program for those in need. If you need or someone you know is in need this time of year. The Rock County SHARE Program is here for you. SHARE Deadline to place application for receiving items is, today--November 27. See all the details here....https://5il.co/b84h
HAT DAY: Was today...Wednesday, November 27th is HAT DAY at H-BC Elementary School. Students may come to school and wear a hat for a $1. The dollar will be donated to Rock County SHARE.
K-5 Music Concert: Come out and Support the K-5 Students performing their first vocal music concert of the year, 7 pm on Monday, December 2 @ H-BC Elementary School. Students are requested to be at school by 6:50 pm to ready themselves for the concert.
Mid Quarter: Wednesday, December 4th is the Mid Quarter date of the second nine-week marking period. Reports will be sent home on December 11.
Winter/midyear Benchmark Testing: H-BC Elementary Students will be having their benchmark testing in reading and math the week of December 9.
Bullying Reporting Form-- Here is the link for reporting bullying. https://bit.ly/2lN4lvc
Other Items:
· Early Dismissal 12:45 on Wednesday, November 27.
· No School on Thursday, November 28 and Friday, November 29
· Happy Thanksgiving!
· Monday, December 2—Grades K-5 Vocal Music Concert 7 PM @ HBC Elementary
· Mid Quarter Wednesday, December 4
· Friday, December 20-- 12:45 Dismissal
Mr. Holthaus
HBC Elementary Principal
507-673-2541 ext 11