H-BC J/S High
Molly Schilling
Friday, November 22, 2019
This was a business as usual type of week at H-BC Secondary. Students and staff could be found engaging in creation in the fine arts wing rehearsing music for the upcoming concerts or creating their own rendition of pop art. Students in the shop areas are learning to weld, using the plasma cutter, and starting on CO2 car projects. I enjoyed the active learning and the collaboration between students as they prepared together for upcoming quizzes, tests, and projects. Many mornings there were several student vehicles in the parking lot before I arrived participating in early morning basketball practice, mock trial practice, or other arranged study sessions. This week we also had the privilege of visiting with several parents during the conference night. Conference days can be long days for a teacher, but the secondary staff has a fabulous tradition of a potluck to enjoy each other's company and provide sustenance. All in all it was a pretty typical week - which seemed to be a fitting week for American Education Week! Thank you to all the staff members, parents, community partners, and students that make H-BC a special place to be!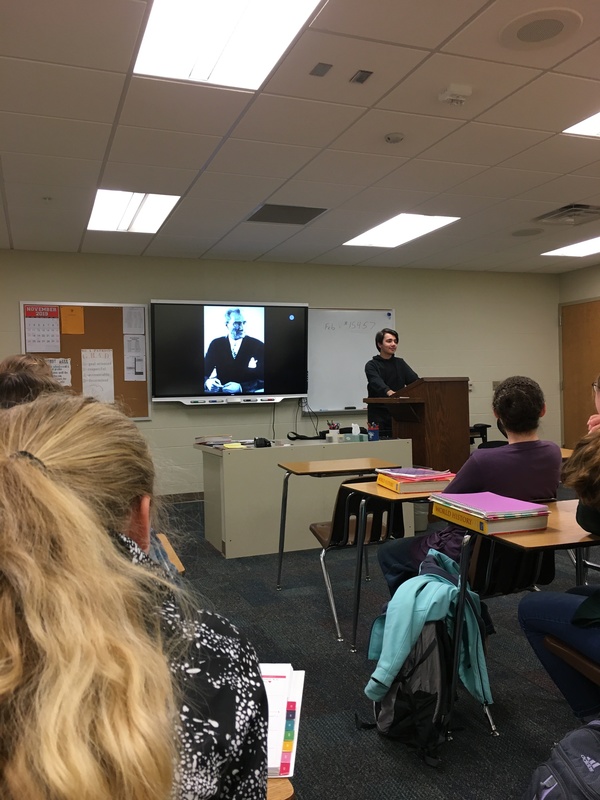 The senior World History class got to experience a presentation about life and the education system in Turkey from our AFS student from Turkey! He did a great job and the class learned a lot.
---
Tonight the H-BC girls' basketball team travels to Luverne for the season opener! We hope to see many of you there cheering them on! They have been working hard and are ready to take on competitors.
---
Thank you to Dallas Knobloch and the New Vision Coop for helping the school harvest this season!!
---
Upcoming Events:
Nov. 25 - Board Meeting
Nov. 26 - Girls BB @ RTR
Nov. 27 - 12:30 Dismissal + Channel 671 Thanksgiving special
Nov. 28 - Happy Thanksgiving - No school
Nov. 29 - No school
Dec. 2 - Boys BB @ RTR
Dec. 3 - JH G v. SWC
Dec. 3 - JH B @ SWC
Dec. 3 - Girls BB @ Mt. Lake
Dec. 5 - Boys BB @ Edgerton
Dec. 5 - JH B @ Edgerton
Dec. 5 - JH G v. Edgerton
Dec. 6 - Girls BB v. SWC
Dec. 7 - Girls BB v. WL