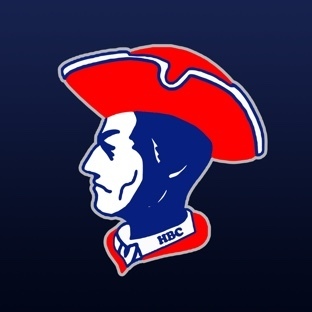 HBC Elementary Parent Connection 11/08/2019
Todd Holthaus
Friday, November 08, 2019
H-BC Elementary Parent Connection
Friday, November 08, 2019
It's beginning to look a lot like Christmas, which means snow pants, boots, winter jackets, hats and gloves. Looks as though this next week will see us in a bit of a cool down. Please make sure your child comes to school dressed for the weather. The school does have some winter apparel but not enough to provide for all students. We could use some donations of a variety of mittens and gloves...rarely will we turn away donated snow pants, boys coats and boots. Thank you for thinking of us.
See the information on ROCK County SHARE Program for those in need. If you need or someone you know is in need this time of year. The Rock County SHARE Program is here for you. See all the details here....https://5il.co/b84h
Parent Teacher Conferences: Are scheduled for Thursday, November 14 and Tuesday, November 19. Reminders for scheduled times have been sent out. If you have questions or need a reminder of your scheduled time call the Elementary Office at 507-673-2541 x10 or email your child's classroom teacher.
VETERANS DAY
Monday, November 11 is Veteran's Day. H-BC will recognize our Veterans at the Secondary School in Hills at 9am on 11/11. All Elementary Students will be transported to the Secondary School to view the program. STUDENTS ARE ASKED TO WEAR RED/WHITE/BLUE for this event. Thanks to all that have serve and are serving! We are in debt to you.
American Education Week-- The week of November 18 HBC Elementary will celebrate American Education Week. The week is a celebration of America's Public Schools and H-BC Elementary's Status as a National Blue Ribbon School. Here are the week's activities:
Monday, November 18--Student Lift Off in the Morning---Student Assembly to Kickoff the week's activities
Tuesday, November 19--Students wear Blue Day..Parent/Teacher Conferences late afternoon and evening. Also, students may choose to bring $1 to Donate towards Rock County SHARE Program
Wednesday, November 20--Dress up as teacher day.
Thursday, November 21--Celebrate Blue Ribbon Award from 6:39-7:30 pm--treats and ceremony. 6:30 pm Program at the Elementary School to recognize Blue Ribbon Designation. Following the 6:30 pm program cake and refreshments provided during the open house. All events held at the H-BC Elementary School in Beaver Creek.
Friday, November 22--Grandparents/Special Persons Day, RSVP Thank you to Security Savings Bank For Sponsoring the meal and Cookies for this event!!.--Kookies with Kids--Students will be provided with a cookie in their classroom as part of the Blue Ribbon Celebration. Students will be given Blue Ribbon T-Shirt and have their picture taken with a Drone by Photography by Mark.
Picture Retakes- Occurred this past Tuesday, November 5.
PTO Apparel Sale--https://hbcpto19.itemorder.com...Closes on Tuesday.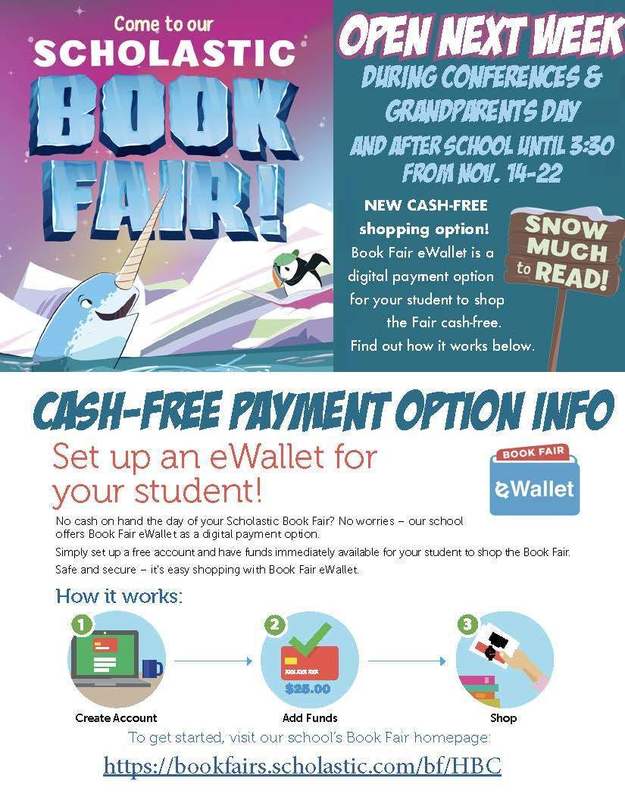 Bullying Reporting Form-- Here is the link for reporting bullying. https://bit.ly/2lN4lvc
Other Items:
Veterans Day Program 11/11--Elementary Students will travel to HBC Secondary School for a 1/2 hour Veteran's Day Program.
P/T Conferences 11/14 and 11/19
American Education Week 11/18-11/22
Blue Ribbon Celebration Thursday, November 21--6:30 pm
Grand Parent/Special Person Day, Friday, November 22--Thank you Security Savings Bank
Mr. Holthaus
HBC Elementary Principal
507-673-2541 ext 11