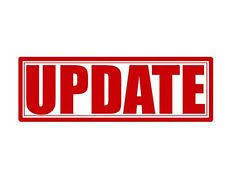 Planning for the 2020-2021 School Year
Todd Holthaus
Thursday, July 23, 2020
07/23/2020
Dear H-BC Families,
I am hopeful that you and your family are doing well!
Know that H-BC Staff are planning for the start of the 2020-2021 school year. This planning includes the three different scenarios set forth by the Minnesota Department of Education: in-person learning/traditional; hybrid learning with required social distancing and capacity limits; and distance learning only.
As you may or may not know, the MN Department of Education will share its decision as to which model is to be used for the start of the school year. This announcement is projected to come July 30th. Soon after the MDE announcement, H-BC will share its plans with families. School is scheduled to begin on Tuesday, September 8. Also, H-BC will be sending out a survey to parents to collect specific information about their intentions for the fall.
At this time, it's important for you to know that distance learning will be an option for H-BC families regardless of what learning delivery method is selected by the state. Distance learning will be available for those students with medical conditions or for those that feel uncomfortable sending their children to school.
Face Masks
With the MN Governor's executive order 20-81, all people coming into district buildings need to wear a face mask beginning Monday, July 27th. This includes students participating in the current speed and weight camps at the Secondary School. The guidance states masks must be worn in doors when around other people. Masks may be removed when under physical exertion, but must be worn again when exertion has been removed. Strict social distancing must be adhered to when the mask is off. All people five and older must wear masks unless a medical condition dictates otherwise. A doctor's note stating so given to school staff will suffice in documenting a condition.
As you know, COVID 19 causes even some of the best intended plans to change. We will continue to keep families informed. Your patience, flexibility, and support is very much appreciated during these challenging times for all of us.
Sincerely,
Todd Holthaus, Superintendent